Sep 16, 2021
How B2B and B2C Venture Studio Innovation Frameworks Differ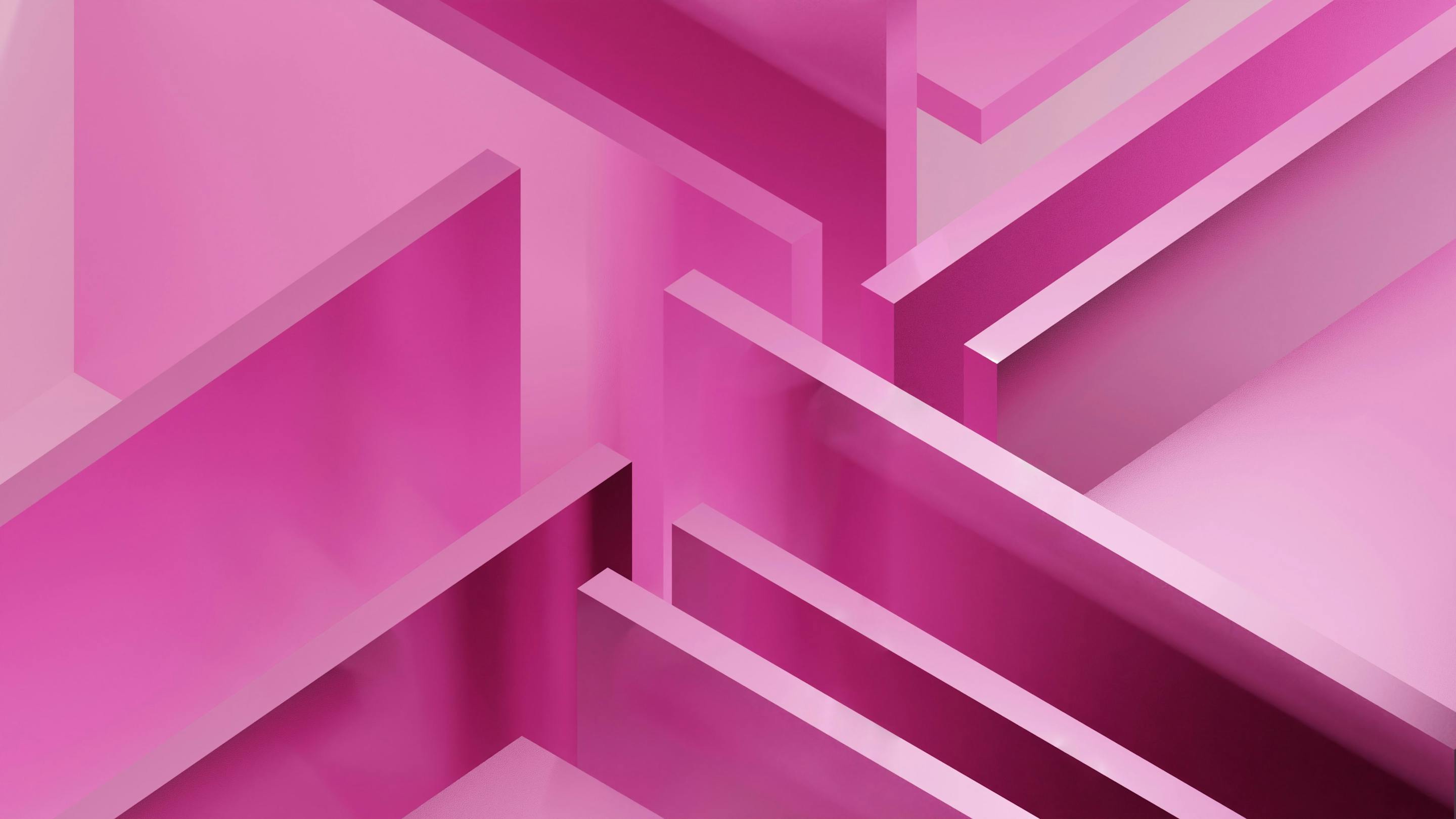 The venture studio business model combines entrepreneurship, innovation, and company-building tactics with venture funding. By design, venture studios link business ideas to their talented counterparts to execute those ideas. This offers entrepreneurs a new kind of value support system to reduce time to market, iterate rapidly, and expand more ambitiously into untapped markets.

Over the last decade, venture studios have gained unprecedented popularity in the startup world with a proven track record to support their success. In the last 7 years, the venture studio market has seen an incredible 625% growth and shows no sign of slowing.

Since the venture studio model is a fairly novel concept, several factors need to be taken into consideration during its establishment. For example, a venture studio must determine the direction of its venture portfolio by selecting a strategy to pursue as a means of spurring organizational innovation: business-to-business (B2B) startups or business-to-consumer (B2C) startups.

In 2020, 47% of the time venture studios claimed to be agnostic in the types of startups they planned on launching. However, even with many venture studios taking this generalist approach, financial services (FinTech), software-as-a-service (SaaS), data and analytics, healthcare, and AI were the most highly sought-after verticals.

In 2021, the type of companies that venture studios continued to launch is split with 61% of startups offering B2B solutions and the other 39% offering B2C solutions. This proves that B2B's rise continues as the most popular choice for venture portfolios.

Deciding on the direction of the venture studio's portfolio companies, (B2B, B2C, or a combination of both), directly influences the organization's innovation strategy. Business innovation is becoming more about creating value than simply creating new things. In today's competitive startup landscape, portfolio ventures need to place even greater focus on what is produced, how it's produced, and how it's marketed.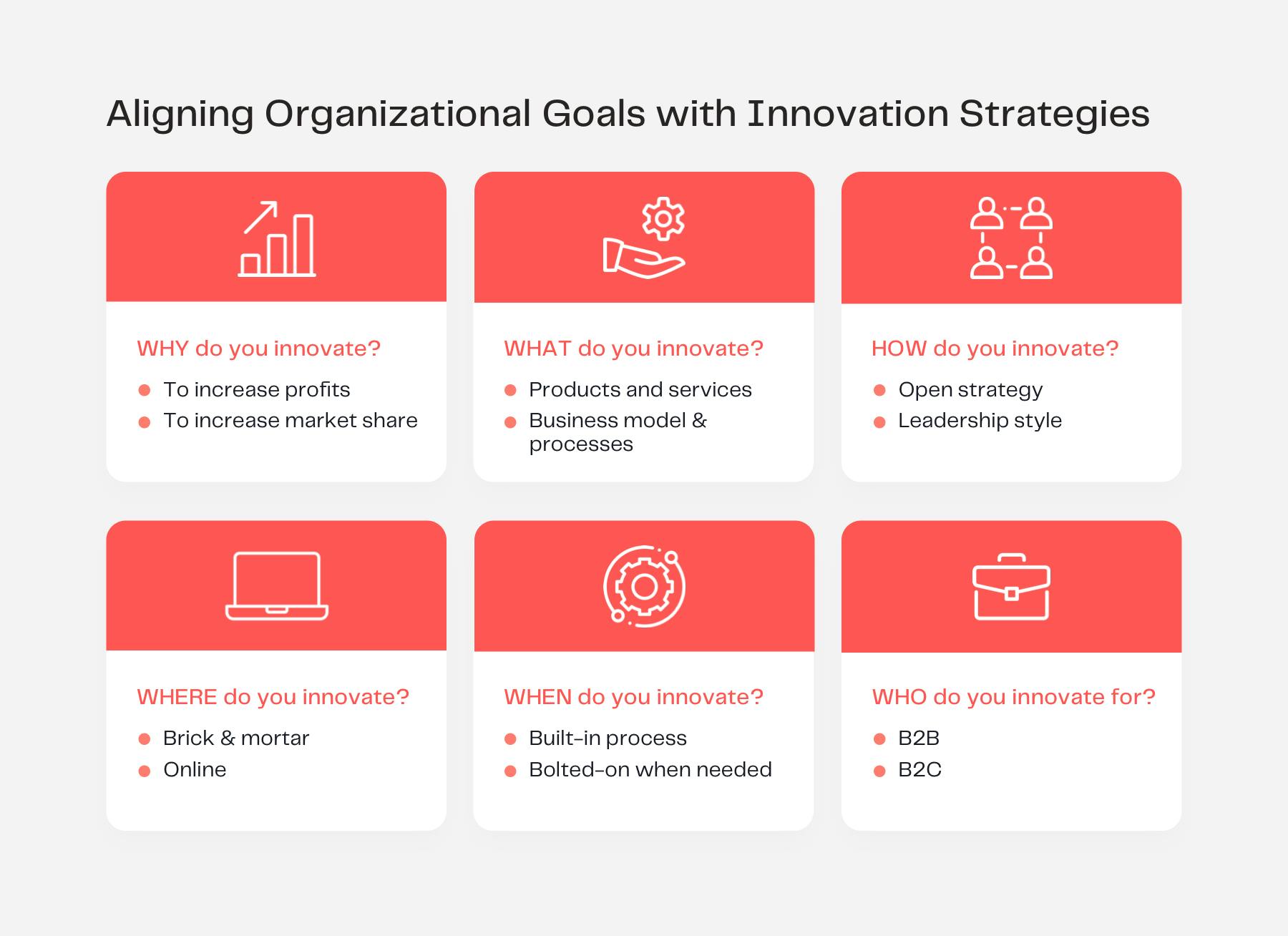 Developing a Business Plan for Strategic Innovation
As the startup ecosystem becomes more complex, traditional approaches to innovation are no longer fit for purpose. This is where the venture studio model offers a unique value proposition by conceptualizing and carrying out innovative methods for building modern companies. The incentive for business setups like the venture studio model to remain innovative comes at the risk of disruption from new market entrants — or otherwise known as the Innovator's Dilemma.

The discipline of building breakthrough startups is based on the types of innovation frameworks each venture studio model decides to invest its resources into. Selecting an innovation framework is a manner in which each venture studio can set the parameters, processes, and practices that will foster innovation within the chosen business model. Since it's an extremely complex and multi-faceted process, selecting an innovation framework takes time and, often, several failed attempts before the final strategy is agreed upon by decision-makers. However, going through this iterative process provides a common roadmap for stakeholders at each level of the organization to innovate in line with the corporate strategy and create tangible business outcomes.

Each new business or venture idea needs to address three important criteria within its chosen innovation framework: (1) feasibility; (2) viability and; (3) desirability. The innovation sweet spot occurs when a new idea has proved to be feasible, its business model is viable, and customers desire to use it.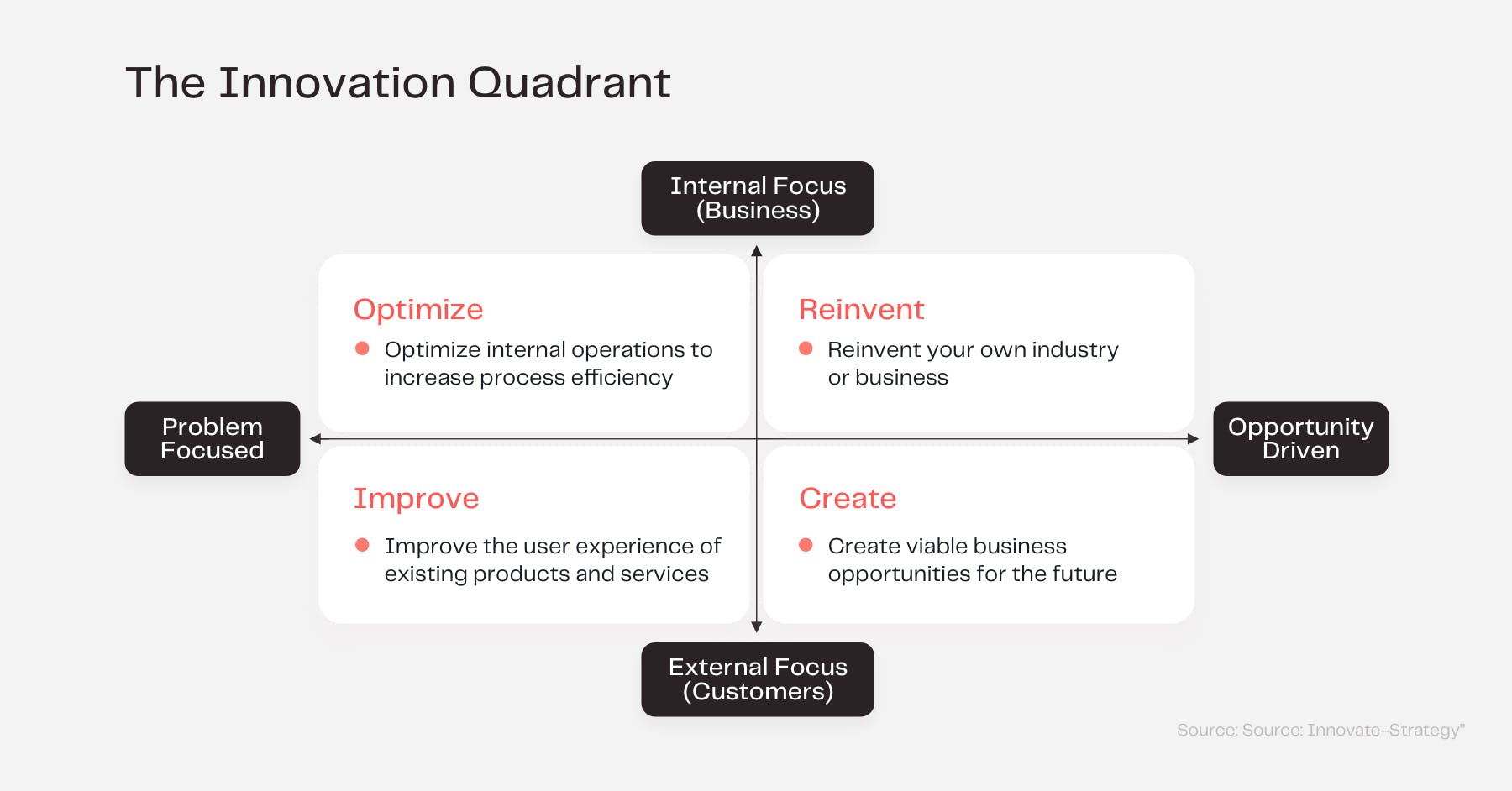 More recently, venture studios are focused on investing in ideas that center around disruptive technologies as a means to achieve the innovation sweet spot. Venture studios that focus on co-founding and investing in SaaS startups are attracting the attention of developers and entrepreneurs from all over the world. This notable trend is also a result of more companies investing in disruptive technologies as a way to maintain a competitive advantage. As a result, there is an increased number of startups creating solutions that assist organizations with automating processes, increasing efficiency, and meeting the growing demands of their customers.

When developing this innovation framework within the venture studio model, it's important to understand the different types of innovation that exist. Beyond developing new products and services, organizations innovate in many ways to gain a competitive advantage.
Doblin's Ten Types framework is simple and intuitive and is used to enrich organizational innovation, identify areas of opportunity, and analyze the existing competition. The innovation types on the top of the framework are mostly focused on internal improvements and are considered to be somewhat distant from customers. Moving down the framework indicates the types of innovation that are more catered toward end-users and customers.

Based on the direction of the innovation strategy and the organization's overarching goals, a venture studio must decide on which innovation type, or types, are best suited to their needs. A combination of innovation types often works best so that both incremental and radical improvements are taking place across various touchpoints of the venture studio value chain.

Venture studios can credit a large part of their success to the fact that they conduct extensive research that ensures a unique value proposition and market for any new solution that each portfolio company offers. Ventures in the B2B and B2C ecosystems are continuously faced with the challenge of rethinking established business models in an increasingly competitive business landscape. The chosen innovation framework needs to be defined against the unique goals of each company and deciding on a chosen innovation framework is largely based on which methodology enables the fastest execution of the best business ideas.
B2B Innovation Frameworks
Business buyers have different motivations than general consumers and B2B startups are constantly seeking to introduce service innovations (SIs) to improve organizational value. Venture studios that focus on B2B startups play the role of an outsourced innovation laboratory with a diverse market perspective. B2B startups will focus on the innovation frameworks that take into account these factors: general risk assessment, ROI potential, resource constraints, and strategic alignment.

Many venture studios find the B2B model easier to execute because they have board members with a great deal of previous working experience in corporations. Developing B2B ventures becomes even easier if the venture studio has already built industry relationships with other businesses in the space. The B2B framework involves establishing strategic collaborations and close partnerships to create win-wins for superior products, services, and greater market share. B2B-focused venture studios often decide to connect with industry partners to significantly increase their chances of success and ultimate growth of the portfolio by connecting insights, anticipating behaviors, and extending customer experiences to an ecosystem of partners.

Venture studios that create B2B startups tend to place a greater focus on the configuration and offering phases of the innovation funnel.

Characteristics of B2B Frameworks
Often, these kinds of startups will place a greater focus on the Everything-as-a-Service (EaaS or XaaS) business models. It recognizes the vast number of products, tools, and technologies that vendors now deliver to clients typically using the internet rather than providing local or on-site offerings.

For support services on top of the initial offering, B2B companies tend towards enterprise software which typically needs 1-on-1 communication with clients, support channels, or client dashboards.

There is a greater focus on B2B co-creation and corporate partnerships which is a powerful way to co-innovate new business value. Businesses that work together pool valuable resources and increase speed to market, solve customers' problems faster, and reduce all-around risks associated with founding a new venture.

Marketing the product or service is focused on account-based marketing (ABM) which involves targeting the core message at prominent decision-makers of potential client companies. Around 61% of these B2B transactions begin online.

B2B companies produce content that is more industry-oriented because the goal is to help move the client further down the sales pipeline which means educating them about the industry's persistent challenges and how this offering intends to solve them.

While B2B ventures use social media to a lesser extent than B2C startups, LinkedIn is considered the most beneficial social media platform for B2B ventures.
In addition, the five most important factors for B2B buyers evaluating solutions providers are: 1) features and functionalities (73%); 2) pricing (72%); 3) reviews (59%); 4) deployment time and ease of use (56%); and 5) the provider's ability to solve a pain point (47%). Beyond this, vendor reputation, customer loyalty, and ease of purchase are the top-selling points necessary to stand out in the B2B marketplace.

Typically, B2B innovation frameworks focus on strategies that focus on longer lead times and relationship cultivation with clients, customers, and other stakeholders.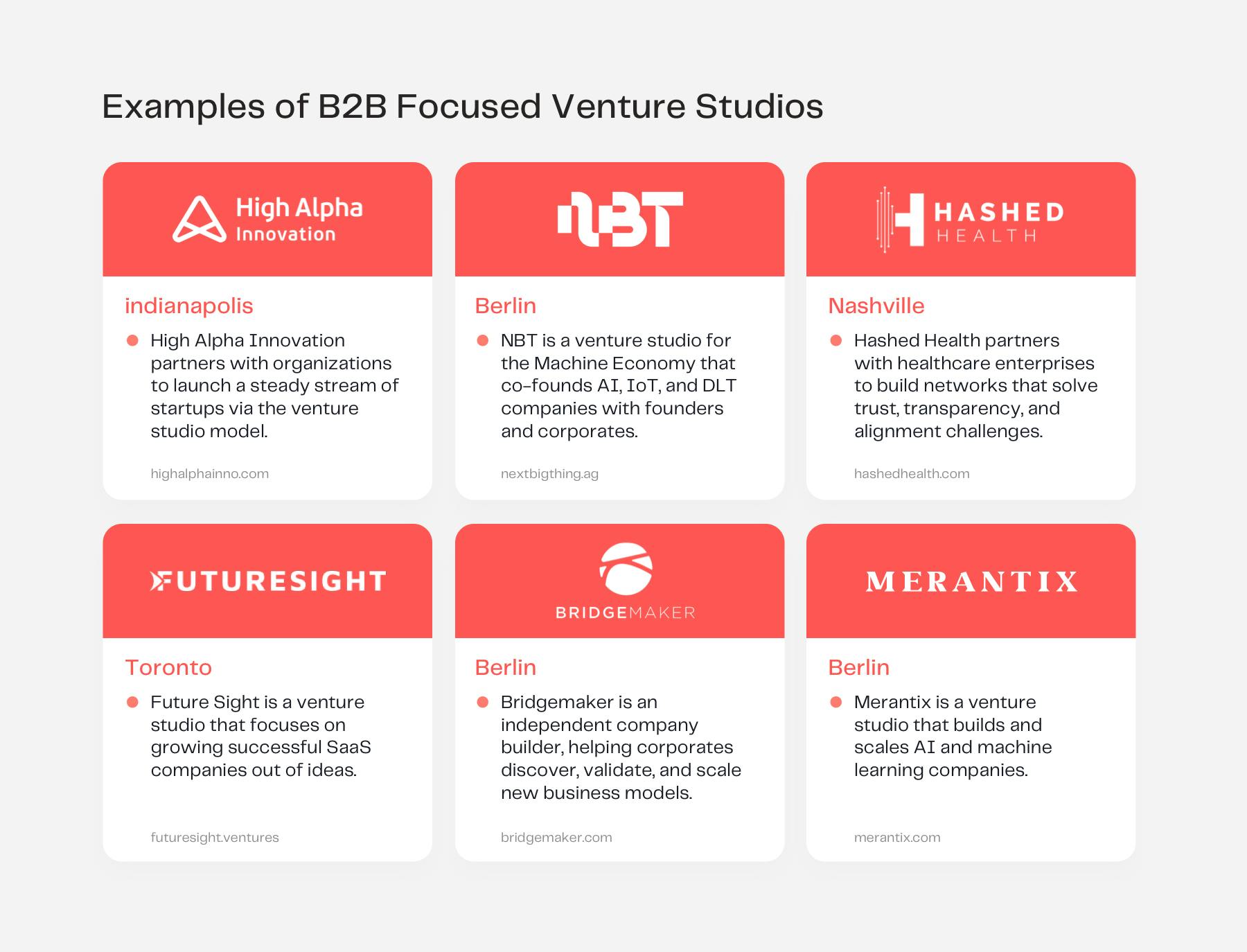 B2C Innovation Frameworks
Typically, B2C innovation frameworks focus on shorter lead times and strategies that ensure repeat customers and strong brand loyalty. Traditionally, strategies like crowdsourcing work better for B2C companies. In the B2C ecosystem, companies can typically run tests more rapidly than B2B, which makes iterating feature variations more robust.

In the initial stages of doing business, many venture studios think that it's easier to select a B2C model because, in day-to-day life, everyone is a consumer. The familiarity and the assumption that understanding what consumers want comes more naturally. B2C models tend to work extremely well if the business case can secure a large customer base.

Venture studios are known for their agile nature and recognize that to sustain innovation, the chosen framework must be malleable. No single innovation tool or method will deliver consistent, profitable breakthroughs. It will take a systematic approach to build intrinsic value, meaning that sustainable innovation requires a combination of innovative strategies that deliver improvements to both internal and external facets of the business. Improving the customer experience means something different to different venture studios focused on creating B2C companies. This means that a large majority of the venture studio's portfolio budget is allocated toward improving customer experiences to maintain sight of what customers want. Focusing on the customer experience, starting from front-end sales to ongoing support, can increase revenue by 5% to 10%.

Venture studios that create B2C startups tend to place a greater focus on the offering and experience phases of the innovation funnel.

Characteristics of B2C Frameworks
B2C ventures are product-driven with the end-consumer constantly front of mind. This means that a greater focus is placed on the product's marketing efforts, which includes all customer touchpoints such as the purchase process, the purchase channels, the branding, and the post-sale incentives for customers to remain loyal.
B2C ventures leverage social media channels and digital marketing tactics (e.g email marketing) to tailor the omnichannel experience across the entire customer journey.
Innovating different methods of advertising is a widely used B2C tactic and takes place across the entire web and other devices (e.g. in-app push notifications or SMS).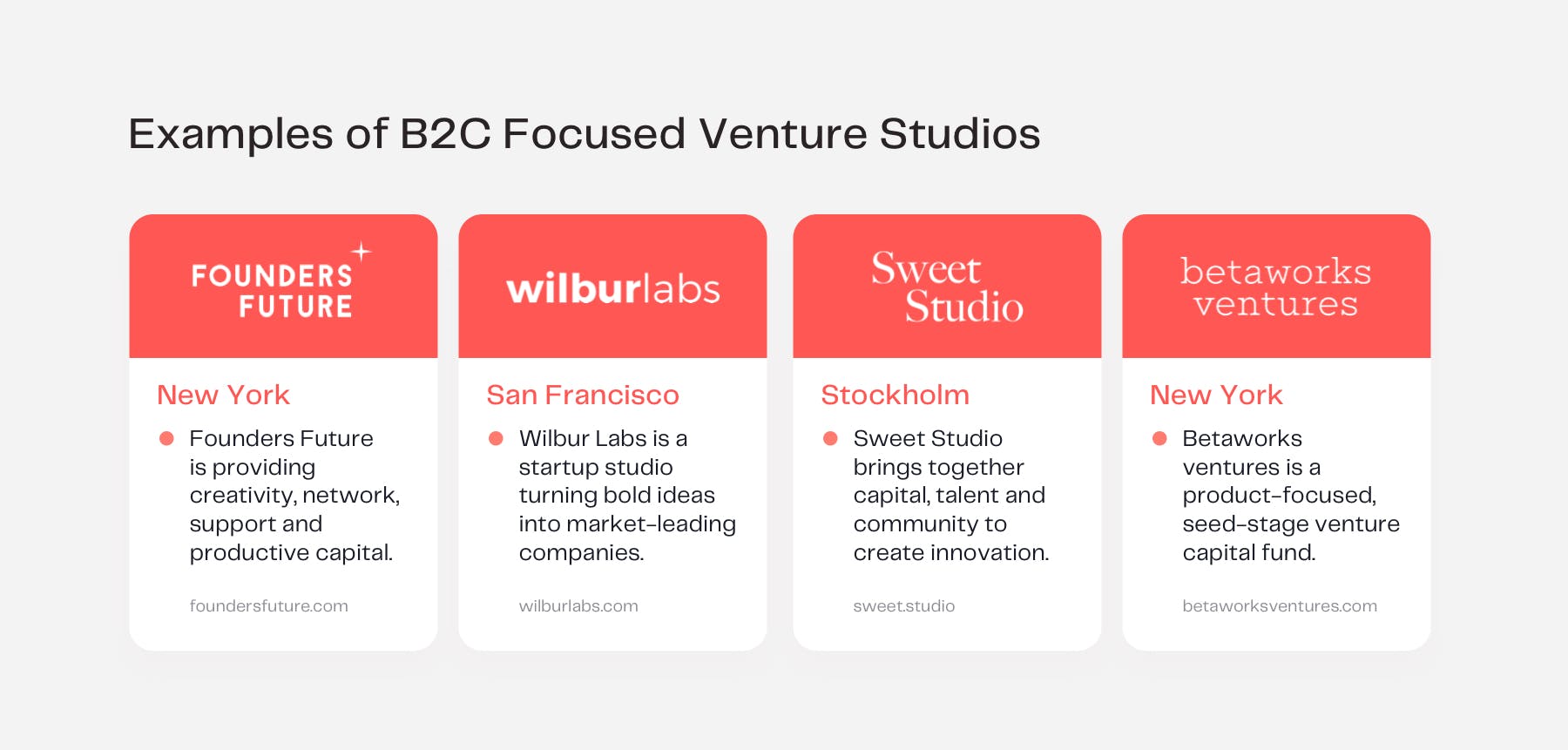 Many venture studios are opting for a dual approach when it comes to the types of ventures it co-founds. For example, several studios are mixing up their portfolio to build both B2B and B2C instead of solely focusing on one sphere of business. In recent years, new studios have emerged across the startup landscape, offering a more cost-effective model that promises to reshape the industry.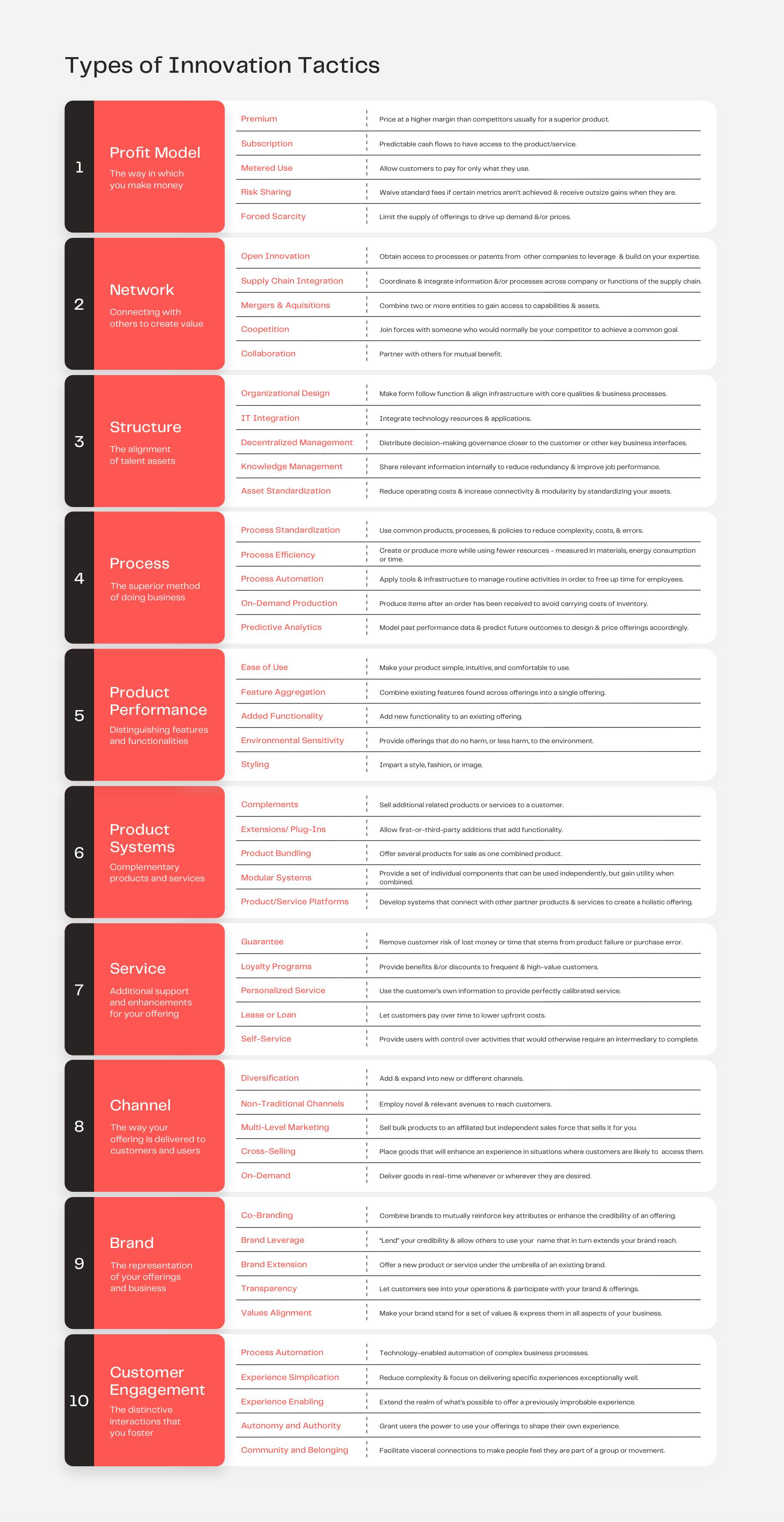 Innovation: The Lifeblood of the Venture Studio
By providing founders with the essential capital, resources, and expertise through a shared infrastructure, venture studios can validate and execute multiple startup ideas at once. The thing that ties all of these different elements together is the type of strategy, or strategies, that is put in place.

Ultimately, different innovation frameworks work for different business models and success can vastly differ across the globe. Each venture studio operates according to its particular strategy. Successful businesses are based on strong business models. The choice between establishing a B2B business model in comparison with a B2C business model or a mixture of both will depend on the strategic direction of the venture studio and their preferred vertical focus for the growth of the portfolio.

Venture studios are creating a new breed of innovation acceleration by pairing business challenges with founders who are committed to solving them.