Jun 22, 2023
Revolutionizing Business Operations: The Rise of Equipment as a Service (EaaS) and IIoT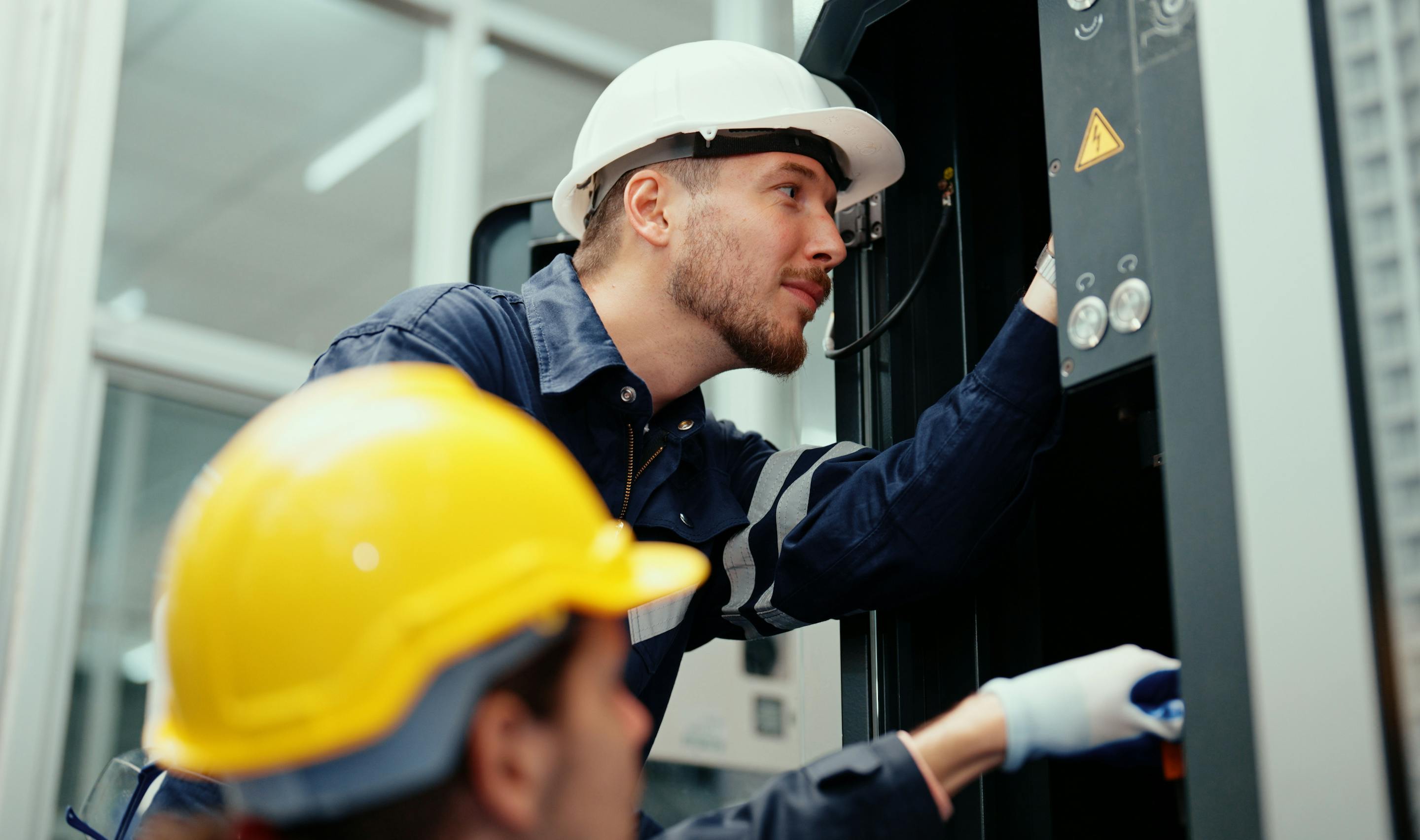 The concept of Equipment as a Service isn't new. Back in 1997, Rolls-Royce introduced Power-By-The-Hour, an engine replacement service based on the number of flight hours undertaken. With the advances of the Industrial Internet of Things (IIOT), the number of EaaS models has exploded in recent years. We look into the reasons behind this rise, and the synergy between EaaS and IIOT.
The Growing Significance of IIoTs

The Internet of Things is already well established in personal and business sectors and is gaining importance in the industrial sector. The collection of sensors, IoT devices, and instruments that make up the IIoT provide manufacturing companies with a wealth of data to drive faster and more accurate business decisions.

The connected manufacturing site also enables companies to improve operational efficiency, implement predictive maintenance that reduces downtime, save resources, and make significant cost savings.
What is EaaS?

It's pretty simple. Equipment as a Service (EaaS) is a subscription business model where equipment is provided for a regular fee that includes installation, maintenance, spare parts, and other services.

In the past decade, consumers and businesses have become accustomed to pay-per-use services such as streaming services, car sharing, and Software as a Service (SaaS) models in what we call the 'subscription economy.'

Now, forward-thinking businesses are shifting from buying expensive enterprise equipment to the EaaS business model. Rather than spending huge sums on machinery, companies essentially loan their equipment from Original Equipment Manufacturers (OEMs), thus enabling the OEM to include after-sales services, which are lucrative additional revenue drivers, in their pricing models.

According to a report by IoT Analytics, the EaaS market size is anticipated to reach over $131 billion by 2025.

Advantages of EaaS for Businesses

There are many reasons companies are increasingly opting for EaaS models. A major benefit is, of course, the freeing up of capital as they switch to an outcome-based fee, including maintenance and other services, instead of making significant investments in expensive equipment.

As the past years have shown, operational flexibility is vital in these changing times, so moving to an EaaS model can enable the organization to make changes depending on business needs – for instance, replacing or retooling a machine to switch from making automotive parts to critical parts for medical devices during the COVID-19 pandemic.

By using EaaS, businesses can implement the latest technological advancements, instead of waiting until the equipment is due for replacement. With a closer after-sales relationship with the manufacturer, companies also benefit from improved support and the ability to provide direct feedback for future updates and enhancements.

Other advantages for companies include the availability of predictive maintenance systems, ensuring reliability and quality consistency, and remote maintenance and repair, which reduces downtime.

The Synergy Between EaaS and IIOT

The current boom in EaaS would not be happening with IIoTs. This technology enables the capture of real-time and in-depth data, so the business can monitor and optimize the equipment in real time, improving performance and longevity.

IIoT also provides accurate data for usage-based pricing and enables hassle-free billing and invoicing, without timesheets or complicated reporting processes. Businesses also benefit from cost transparency as they can see at a glance the usage, and therefore, the costs being incurred. Seamless integration with other business systems, such as the ERP system, is possible.
Industry Application and Success Stories

Industries adopting EaaS and IIoT include manufacturing, energy and utilities, transportation and logistics, and healthcare.

Some examples of case studies for EaaS and IIoT include Heller, a machinery manufacturer that offers Pay-Per-Part, and Trumpf, an innovative manufacturer of machine tools and lasers.
Challenges and Considerations

Some challenges and considerations must be faced when introducing EaaS and IIoT. One major challenge is cybersecurity and privacy. Businesses need to ensure that there are no vulnerabilities that hackers could exploit and that sensitive data is transferred securely. This is a particular concern in the healthcare industry.

Transitioning to an EaaS model involves the entire company, from R&D and manufacturing to marketing, sales, service, and finance. This requires sensitive and considerate change management to ensure the cultural shift doesn't leave anyone behind.

Another challenge is finding a suitable financing model and a partner with experience in EaaS in order to set up operations, service, IT, and billing services.

Choosing the right EaaS and IIoT providers is critical, as the responsibility for maintenance, service, repairs, and replacements remains with the EaaS provider. Businesses must ensure that they choose partners that offer the services they need, and that scalability for the future is possible. And, of course, the legal and contractual obligations must be set out clearly for all parties.

One such partner is relayr, whose expertise was called upon by, among others, the Trumpf Group mentioned earlier. The Munich RE company offers an EaaS platform that easily integrates with partner systems. This includes a monitoring solution, an OEM dashboard with real-time data and operational KPIs, as well as other features to keep business results and success top of mind. The goal is to run an efficient business. Read the success story of relayr and Trumpf.
From Cost to Opportunity: EaaS and IIoT Transforming Business Operations

To sum up, with the integration of IoT-enabled devices, EaaS models can offer significant advantages for businesses. EaaS allows for new features like pay-per-demand with guaranteed uptime and performance, while IIoT helps monitor machine usage, material consumption, and critical parameters to manage risk and ensure uptime. It also uses predictive analytics and maintenance to enhance machine performance.

Switching from capital expenditure to operating expenditure can lower setup costs,  increase flexibility and the ability to react to market demands and changes, and increase efficiency and revenue. Companies that take advantage of this opportunity can gain a significant competitive advantage and benefit from long-term success.

Want to write the next use case in EaaS and IIoT?
Then come aboard our Visionaries program and create your own deep tech startup.