Jul 6, 2020
Investing in the Sustainable Future of African Technology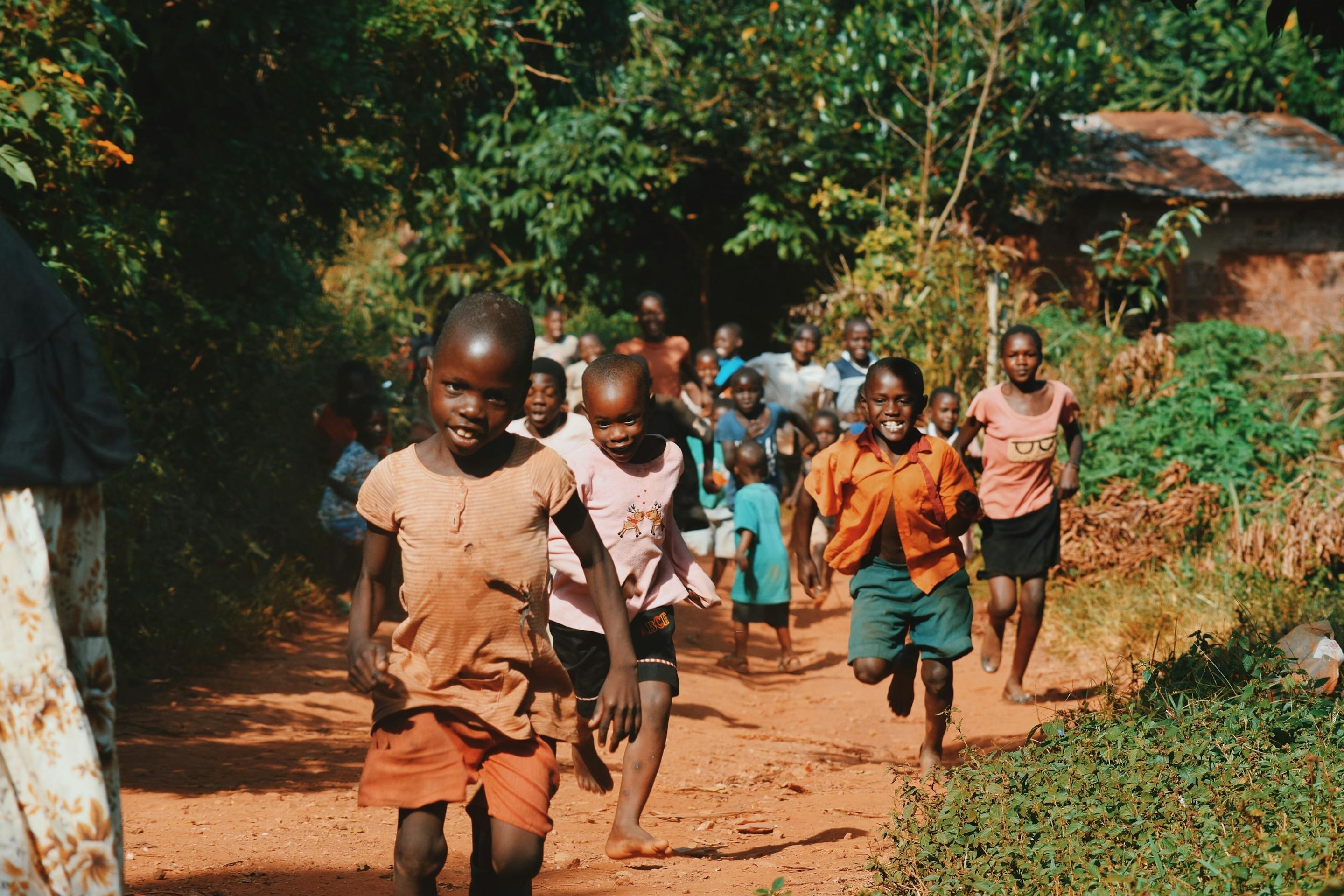 There is no shortage of innovative ideas in Africa. However, there is a lack of funding and the supporting infrastructure to bring these ideas to life and while the future looks bright for startups on the continent, there's still some work to be done.

With challenges unique to the continent, it often takes African minds to develop solutions aimed at solving these problems. This presents a great opportunity for investors and entrepreneurs to help solve Africa's infrastructure challenges with technology.

Generally speaking, the fastest-growing African startups see industry challenges as a spur for innovation, although, investment activity remains significantly skewed towards a few use cases and geographies. Currently, Nigeria and Kenya are the hotspots for African VC investment with $307 million and $305 million raised in 2020, respectively. Egypt is also a major player with $269 million of funding recorded last year while South Africa had $259 million. Regarding the use case focus in 2020, solar energy received a $137 million investment, data and analytics received a $98 million investment, and pay-as-you-go solutions received a $93 million investment.

While Africa has received relatively little attention regarding technological advancements compared to other regions of the world, this view is changing.To gain deeper insights about African innovation and impact investing, we spoke to Tomi Davies, Chief Investment Officer at GreenTec Capital.

About: GreenTec Capital invests in African startups and SMEs that are focused on combining social and environmental impact with financial success. Together with the Strategic Partnership Digital Africa (an initiative of the GIZ), GreenTec aims to build partnerships between European and African companies that are active in the digital sector or have digital applications as one of the main pillars of their business.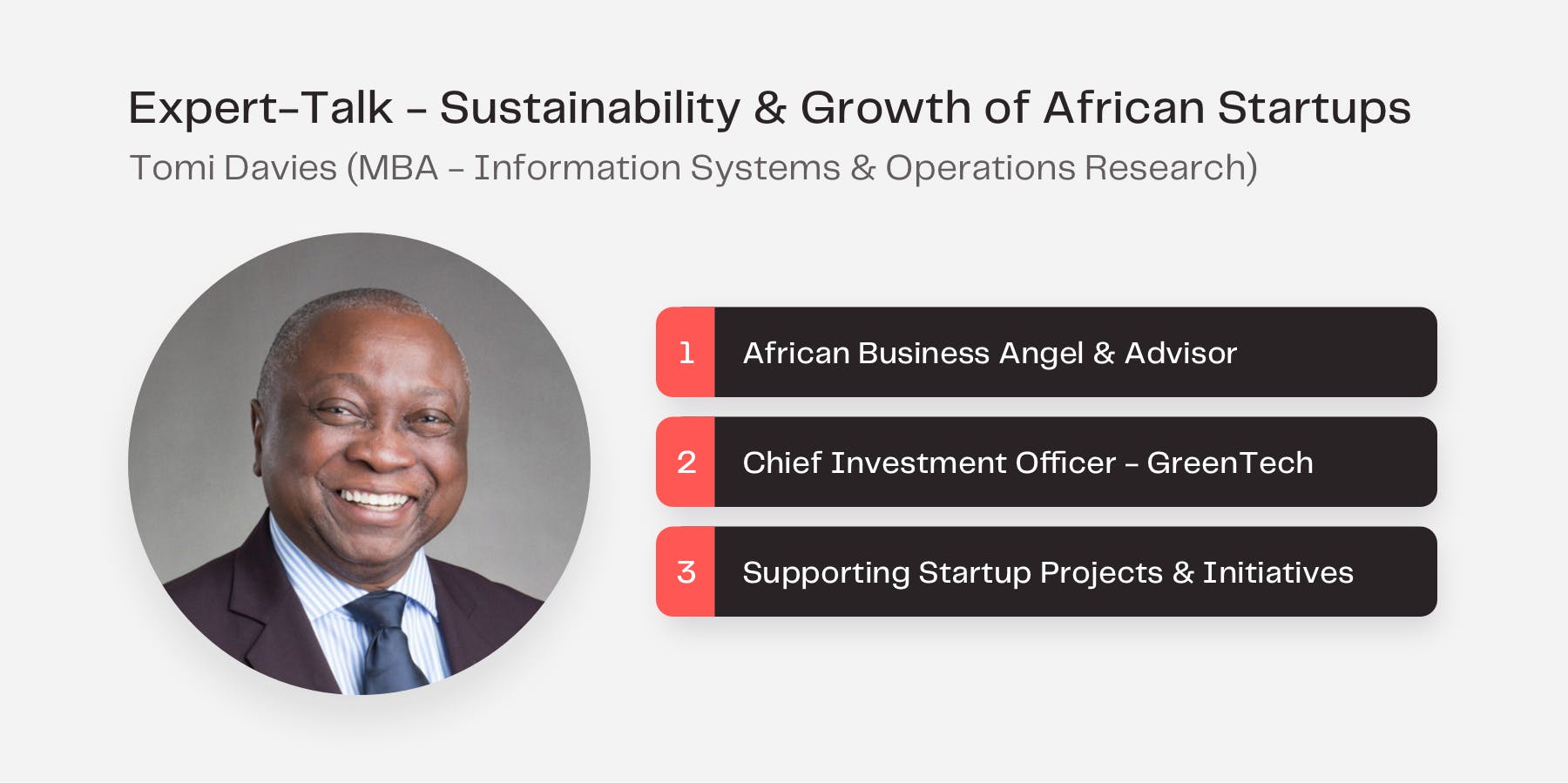 Technological Disruption is Changing Africa's Business Landscape
As the race to bridge the global digital divide continues, what is GreenTec's specific role within the industry?
Tomi: As a firm believer in digital transformation, GreenTec Capital is acutely aware of the challenge of the 'Digital Divide'. We aim to solve this problem through the efforts of our investees in developing and scaling solutions that address digital inclusion and the last-mile delivery of services. For example, one of our portfolio companies addresses digital inclusion by offering Zambians, who live in rural areas, access to mobile phones with connectivity bundles. Another of our investees developed solutions to bring affordable energy and connectivity services to rural areas in Rwanda. Moving beyond the well-known benefits of access to information and education, we firmly believe that digital platforms will be a central part of the future African economy, and maximizing those benefits will require digital access.

How does GreenTec source African startups to invest in?
Tomi: GreenTec sources startups for investment through a variety of channels including inbound and outbound communications, partnerships with innovation hubs, research, and strategic outreach programs. We screen these companies against our investment thesis by founders, the strength of their problem-solution-impact cohesion, market fit (i.e. geographic and sector), their people (i.e. team and governance structure), impact potential (i.e. metrics and indicators), and performance (historical, current and forecast).

What industries does GreenTec target and why were those chosen?
Tomi: GreenTec's investment thesis is structured around two broad investment categories which are 'Essentials for Living' and 'Digital Platforms'. Under these two broad categories, there are eight investment sectors that we have chosen based on our perception of their growth. These sectors are:
For Essential for Living - Food (AgriTech), Energy (Renewables), Health (HealthTech), and Education (EdTech).
For Digital Platforms - SaaS (AI, VR, AR...), FinTech, Mobility and Logistics (IoT).

These sectors have been explicitly chosen because of their impact potential and our belief in their growth expansion within African demographics.

Why is it a top priority to create exclusive investment opportunities with economic, social, and environmental impact in Africa?
Tomi: We firmly believe in doing well by doing good. Investing in the startup segment is an engine of job creation. We can increase this impact to go far beyond creating job opportunities by investing in companies that also create environmental and social impacts. Thus, by supporting sustainable and innovative entrepreneurship, it's possible to have a multiplier effect on several axes of impact across many different industries.

More specifically, why are investors interested in technology startups that promote sustainability and impact?
Tomi: Investors and impact investors want to see both financial and impact results from their investments. Technology is a critical component of any scalable business and forms part of an attractive investment opportunity. This is true even more so for impact-driven companies; impact investors want to see their investments grow and help the largest number of people. The primary difference between the impact of a charity and that of an impact business is its financial sustainability. There's a growing movement in grant programs to promote sustainable projects (i.e. that will not require year-on-year grant funding) that mirrors this trend.

What funding gaps currently exist in Africa and why do they exist?
Tomi: Generally, funding, finance, and credit have historically presented challenges for African businesses. With today's booming startup ecosystem in Africa, one can justifiably say that there is a dearth of funding and support opportunities for startups, particularly at the early stage. There are a variety of fundamental reasons behind these gaps, but generally, this comes down to a mismatch of expectations between investors in the Global North and founders in the Global South. GreenTec's investment model and approach are designed specifically to address the many structural issues contributing to these gaps.

In 2019, only 1% of assets were focused on Africa. How can startups in Africa attract investors to explore promising technology and its real-world applications?
Tomi: While Foreign direct investment (FDI) across Africa remains low and took a particularly dramatic hit in 2020 because of COVID, African technology startups are bucking this trend. VC investment into African startups has only accelerated in the last few years and does not seem to show any current signs of abatement. The best advice we could give to a startup team would be:

First, have a strong founding team. Co-founders are your early assets, so it's critical to ensure you invest well in your team. Having more than one founder committed to the company is also an external sign of the viability of the solution.

Second, focus on your proof of concept (PoC), and your customers. Investors want to see that your company knows who its customers are and how it brings them value. The bare essentials necessary to prove to an external investor that your idea has merit is to show that someone is willing to pay for it.

Third, and perhaps most important, are performance and growth potential. Understanding your market and the potential for your business in it will be critical to communicate to your potential investors. You do not have to be overwhelmingly successful if you can demonstrate that your solution has the potential for growth. Many businesses have operated with losses in the early stages to gain market share.

What important role do African tech companies play in the broader global innovation economy?
Tomi: African tech companies are at the forefront of the global innovation economy in many different ways. For example, Africa has been a world leader in terms of mobile payment adoption. African entrepreneurs are addressing many large-scale problems such as energy access, ensuring food security, and administering quality medical care remotely. The size and scale of Africa make it an excellent laboratory to test out business models and ideas that have absolute global relevance. Africa is also in a unique position for leap-frogging with respect to adopting renewable energy, sustainable construction, and production methods.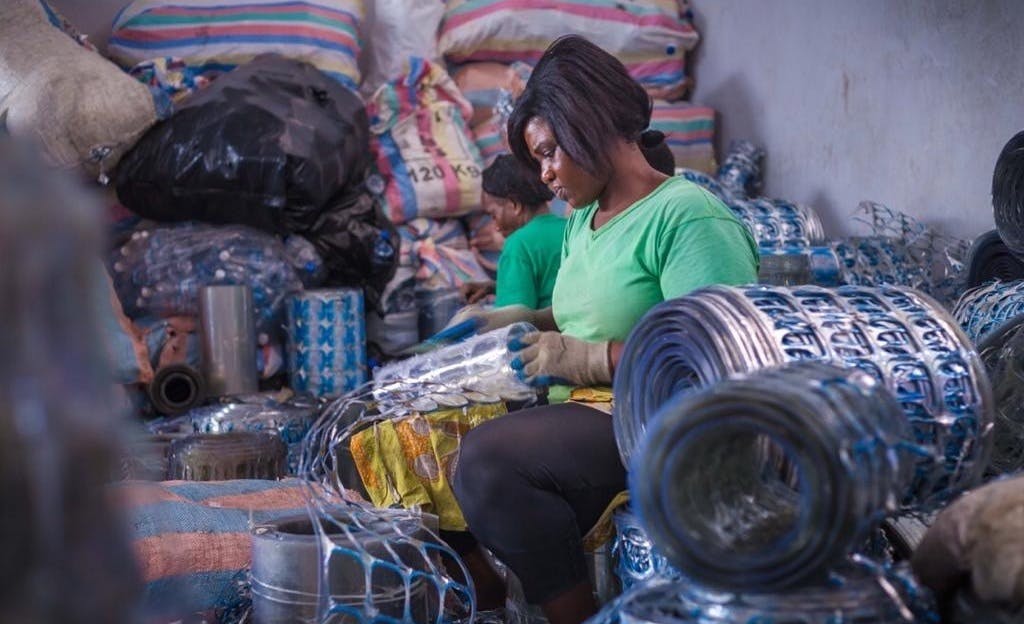 Africa is Leapfrogging its Way Into the Future
In terms of focus, what types of technologies are African startups developing and why is this an area of interest?
Tomi: African entrepreneurs focus on a range of technologies suited to the particular problems or business cases they are addressing. We see a bright future for digital platforms to solve problems of connecting large numbers of users to services, or leveraging connectivity solutions for distantly remote, off-grid users. Africa has one of the fastest-growing populations, and consequently, one of the highest rates of urbanization. Platforms will be instrumental to how these new urbanites procure their food, find and do work, learn and teach, and of course, make and exchange goods and services. We are currently actively assessing the AgriTech, RegTech, LegalTech, EdTech, FinTech, E-Commerce, and Logistics segments.

As the continent is exposed to more types of technology and automation approaches, what impact does this have on employment rates?
Tomi: As we are seeing the adoption of automation processes on the continent, they are typically deployed in new businesses creating new jobs rather than replacing previously existing manual labor. An increase in automation correlates to an increase in both manual and skilled jobs. Automation will be critical to addressing the growth in demand for goods and services as the continent's population increases. Further, we typically see the adoption of automation in the development of businesses focused on processing African produce and raw materials for additional value-add on the continent.

In the current startup landscape, what is the ratio of male to female founders in African startups and does this ratio have any impact on a startup's ability to raise funding?
Tomi: We are seeing an increasing number of women founders as well as teams with strong women leaders. We, and other investors, recognize the importance of the representation of women among founding teams and the value of diversity. Our investment criteria include having strong women's representation in the founding and management teams. Within the African ecosystem, there is an active community of gender lens investors working to address this gap specifically.

In many African countries, ex-pat founders receive more funding from investors than locals. How can we overcome some of the unconscious biases that exist today?
Tomi: So, the issue of bias in investment decisions is a topic unto itself as is the profile of the perfect entrepreneur. It is crucial to remain conscious of this and other biases while also recognizing that international experience is generally desirable in a founder. From GreenTec's perspective, we are more interested in the founding team and will generally avoid investing in single founders unless they're supported by a strong team or have a demonstrated commitment to their venture.

It can be argued that many investors target their investments toward African startup hotspots. How can other African countries that are seen to have a 'less developed' tech sector attract the attention of investors?
Tomi: Rating the attractiveness of investment destinations is based on a multitude of factors, some of which are highly subjective. General advice for countries that seek to develop strong entrepreneurial ecosystems is that they should address several different factors. Fostering entrepreneurship through state initiatives facilitates the ease of registering companies and supporting startups at the early stages of development. Perceived risk and ease of doing business are also important ratings, so any steps toward the promotion of transparency and lowering barriers to foreign investment would be beneficial. For example, some countries require substantial minimum investment amounts to record foreign shareholders. This sets the bar significantly higher in comparison to the typical contributions of investors in pre-seed rounds, limiting funding opportunities, especially for startups that in many cases can't absorb larger ticket sizes. The main impediments to investing in Africa are structural, and anything a country could do to address those would serve to make it a more attractive investment destination.

Why is there increasing importance to invest in startups that aim to solve one or more of the sustainable development goals (SDGs)?
Tomi: The importance of the Sustainable Development Goals should be clear to anyone interested in the subject of development. Tying investments explicitly to SDG contributions is an effective way of aligning the interests of founders and investors in a win-win-win scenario. Further, the timing of addressing the SDGs is becoming more and more pressing.

How will ecosystem innovation and strategic partnerships help startups in Africa?
Tomi: The aphorism 'a rising tide carries all ships' applies to this question. Innovation within the ecosystem will demonstrate the vitality and maturity of solutions and potentially diffuse benefits through a 'cohort effect'. Innovation of the ecosystem will have a marked difference on a great number of startups with greater availability of superior startup resources. Similarly, successful partnerships provide models for interaction between startups and SMEs, corporates, and development finance institutions (DFIs).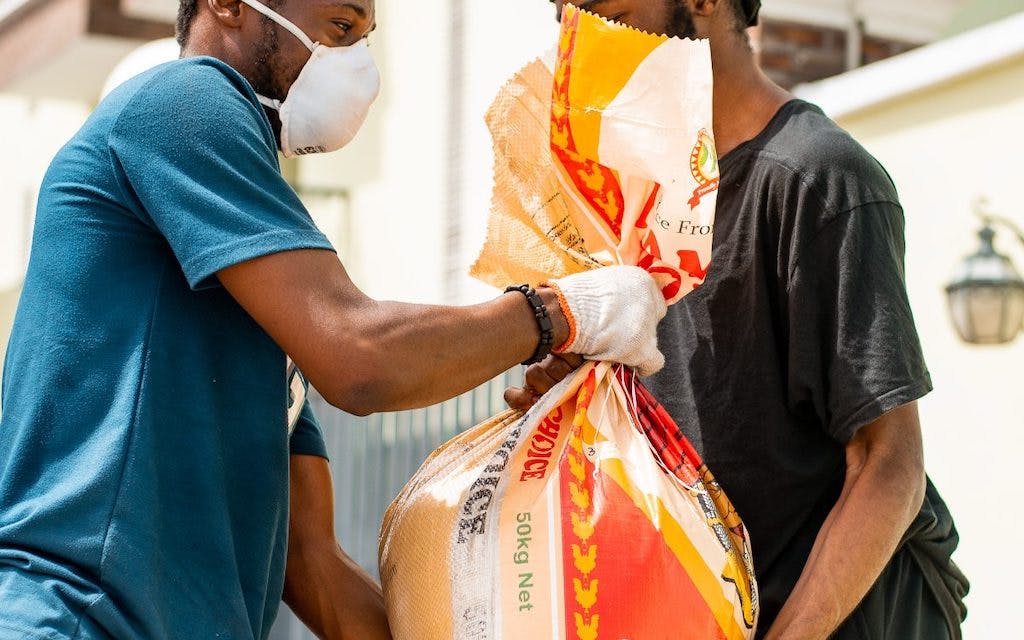 The Machine Economy and its Effect on Africa
How would you define the Machine Economy in your own words?
Tomi: Our understanding of the 'Machine Economy' is the result of the interplay of several foundational technologies that enable machines or other autonomous agents to conduct economic transactions independently of direct human intervention. The seeds of this concept are already germinating in Africa with some very interesting applications in Machine Learning, IoT, Data Science, and Automation. The Machine Economy will certainly be a part of Africa's sustainable future.
Promoting the Sustainable Growth of African Startups
African innovation is key to economic growth and sustainable development. However, there is still a wealth of untapped potential. Aligning forces to foster African-European partnerships in the digital sector is just one way in which to leverage this opportunity.

Ultimately, by establishing strategic partnerships that create technology-driven economies, greater investment will pour into the continent and support local innovations to compete on the global stage.

At its heart, Africa aims to solve some of the world's greatest challenges and it is important, now more than ever, as an investor, business, and entrepreneur to reinvigorate the country by bridging the digital divide.

--------
Special thanks to Tomi Davies from GreenTec Capital for his valuable input on the topic.