Dec 9, 2021
Meet Oliver: Optimizing Railway Networks with IoT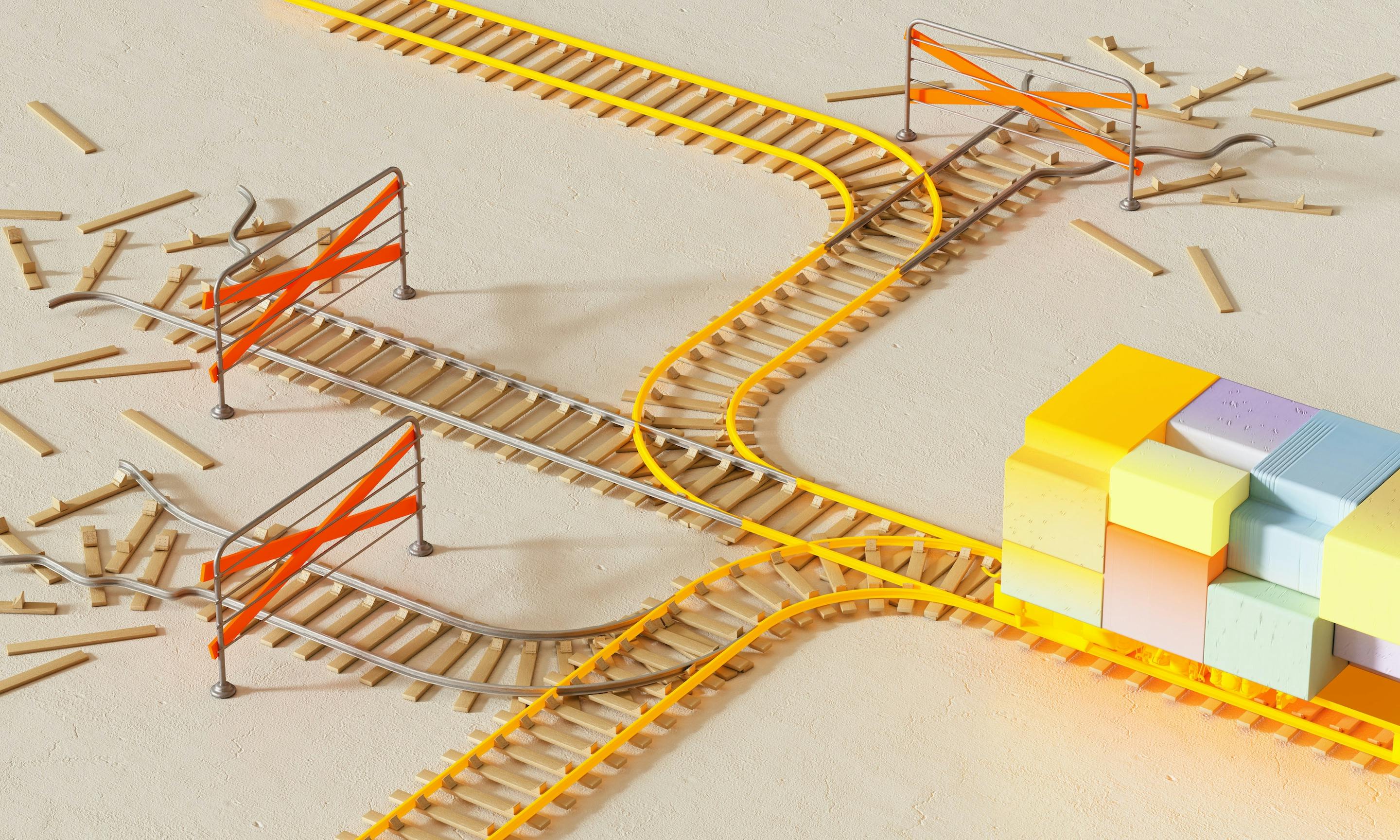 Rail Optimization: Why It Matters
Rail networks around the globe are coping with increasing market demands in terms of sustainability, aging, and infrastructure.
With higher-speed trains, increased frequencies, and capacities, there are a number of additional stresses added to rail infrastructure. Today, the industry remains heavily dependent on traditional maintenance plans and complex manual inspections to oversee the upkeep of assets. However, traditional inspections are no longer fit for purpose since they are time, cost, and resource-intensive.
Rail infrastructure managers are beginning to recognize that the rail sector is no exception when it comes to the potential value-enhancing opportunities made possible through the use of disruptive technologies. As a result, industry stakeholders are exploring digitalization as a mechanism to create entirely new and optimized railway maintenance systems with predictive qualities.
As IoT and other technologies become more pervasive, they are helping rail infrastructure managers improve network availability, prolong asset lifetime, and empower employees to make maintenance more efficient. Technology also allows for the early detection of asset degradation, the ability to plan ahead for inspections and prioritize maintenance tasks on urgent assets.
IoT is redefining railway infrastructure with significant benefits that include:
Fewer maintenance delays
Greater reliability and safety
Optimized passenger experience
Cost-effective solutions in the form of IoT sensors
Valuable, actionable insights for better decision making
Even though the benefits of digitalization are clear and strong demand for predictive maintenance solutions in the railway industry exists, the number of reliable solutions still lags behind.
To gain deeper insights into predictive maintenance in the railway industry, we spoke to Oliver von Sperber who joined NBT's IoT Residency program in November 2021.
Meet Oliver von Sperber
Please could you tell us about your background and professional experience?
Oliver: I studied Forest Science in Munich and Economics in Witten/Herdecke. During my studies, I was lucky to have a variety of several international work travel experiences ranging from corporate internships in South Africa and China to working as a Forest Fire Fighter in Oregon, USA, and as a researcher at a DEG-funded project in the Amazon forest in Brazil.

I started my professional career in Corporate Finance and M&A at Berenberg Bank in Hamburg. Fascinated by the new possibilities of the internet and the booming venture capital industry in Germany, I co-founded the Technology Investment Bank Carlsquare (then CatCap) which I led as Managing Partner for six years. I then invested in and joined a sensor startup for the mobile (cellular) industry. This point in my career was a steep learning curve as it turned out to be a risky investment that didn't pay off. While I may have been subjected to startup failure in this regard, I gained a lot of value in terms of experience and business planning. Rising from the ashes, I co-founded BeST Sensor, a startup that develops custom-designed IoT sensor systems. Among a variety of different offerings, we developed predictive maintenance systems for Deutsche Bahn. This experience gave me deeper insights into the challenges of the global railway industry and became the trigger for me to start a new venture with NBT that focuses on solving some of the biggest obstacles in the railway industry.

Why did you decide on Berlin?
Oliver: Berlin is the perfect location for our new venture that focuses on the railway sector. This is supported by the fact that Deutsche Bahn — the largest railway operator and infrastructure owner in Europe — is headquartered in Berlin.
In addition, Berlin has a strong reputation for its entrepreneurial ecosystem and for being renowned as a global startup and venture capital hub. Of course, NBT is also located in Berlin which makes the pull factor of the city even more enticing.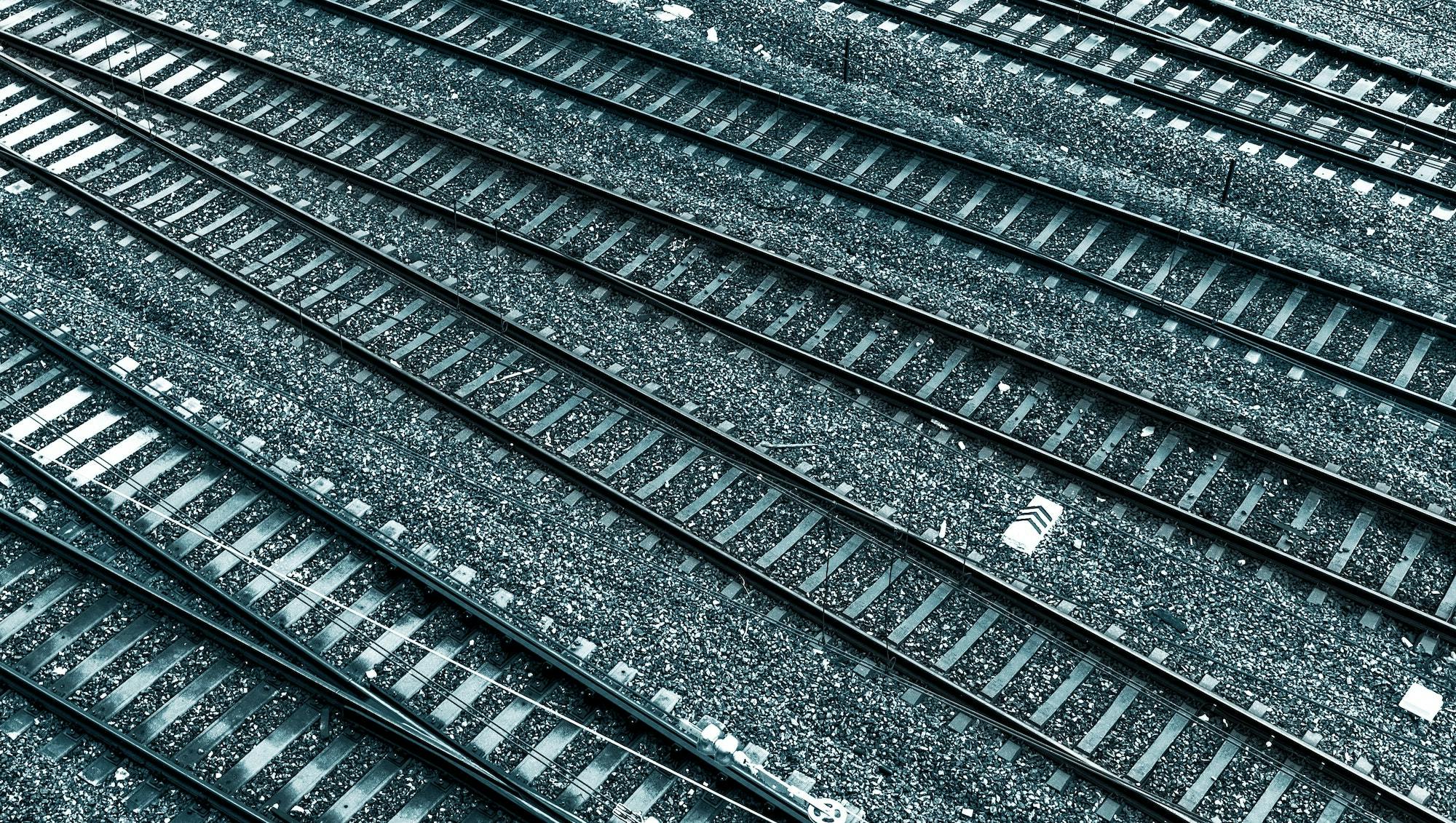 Understanding the Business Case
What challenges currently exist in your industry and how does your business case aim to solve them?
Oliver: The need is greater than ever for more innovative climate change solutions, especially when it comes to transportation and mobility. Society can benefit from more people using trains as a means to decarbonize traffic. For this to happen, digitalization is essential for transferring traffic from road to rail and increasing customer satisfaction.
As one example of this, Deutsche Bahn has set a goal to double the total number of passengers by 2030. This will only be possible by raising train frequencies and capacities. The high demand for punctuality and very limited time slots for maintenance results in a strong need for reliable predictive maintenance solutions.
At NBT, we are developing an IoT sensor system that will enable railway operators to increase their frequencies and capacities through more efficient maintenance processes.

Could you explain your business case in one sentence?
Oliver: Our business case will provide railway operators with a monitoring system for some of the most stressed parts of the railway infrastructure which will reduce maintenance costs, increase safety, and boost productivity.

Why did you decide to apply as a Founder and partner with NBT?
Oliver: I decided to partner with NBT because from day one I had the opportunity to work together with a professional and experienced team in the area of IoT and venture development to push my idea forward.
NBT accelerates the seed phase, reduces risk, and provides immediate funding. The organization also offers unmatched support from industry experts and excellent contacts in the venture capital ecosystem when later-stage funding is needed.

What do you find most beneficial about working with NBT?
Oliver: Funding: The funding process is very time-consuming and I prefer to invest my time in product development and sales. This is why NBT is great because they provide funding for the first step of startup launch and support the funding process in later-stage financing rounds.

Product Development: Technical expertise is hard to find. However, NBT has it all. NBT has an excellent technical team and a ready-equipped lab to build business case prototypes and MVPs.

Market launch: NBT is a valuable sparring partner to fine-tune and market test the MVP. Its structured research and validation process gives entrepreneurs security and speeds up market entry.

What technologies are you most excited about for your business case?
Oliver: The development and reduction in the cost of sensor technologies are driven by the smartphone industry and its large numbers. This gives us access to advanced sensor technologies at a reasonable price.
The combination of these sensors with custom-designed data analytics and pattern recognition algorithms for specific monitoring tasks allows us to develop a cutting-edge IoT sensor system in a relatively short time frame.

What milestone are you hoping to achieve with NBT in 4 months?
Oliver: While the program itself has a variety of different goals that need to be met during each sprint cycle, I'm eager to focus on two core areas: market validation and the MVP's front end.

What does the Machine Economy mean to you?
Oliver: The Machine Economy drives excellence in production, predictive maintenance, and automated services. It increases customer value and saves critical resources. The Machine Economy will play a key role in the transition process of decarbonization and it will disrupt many industries and institutions. Similar to how the convergence of IoT, AI, and DLT is the logical next step in the evolution of technology, the expansion of the Machine Economy is inevitable.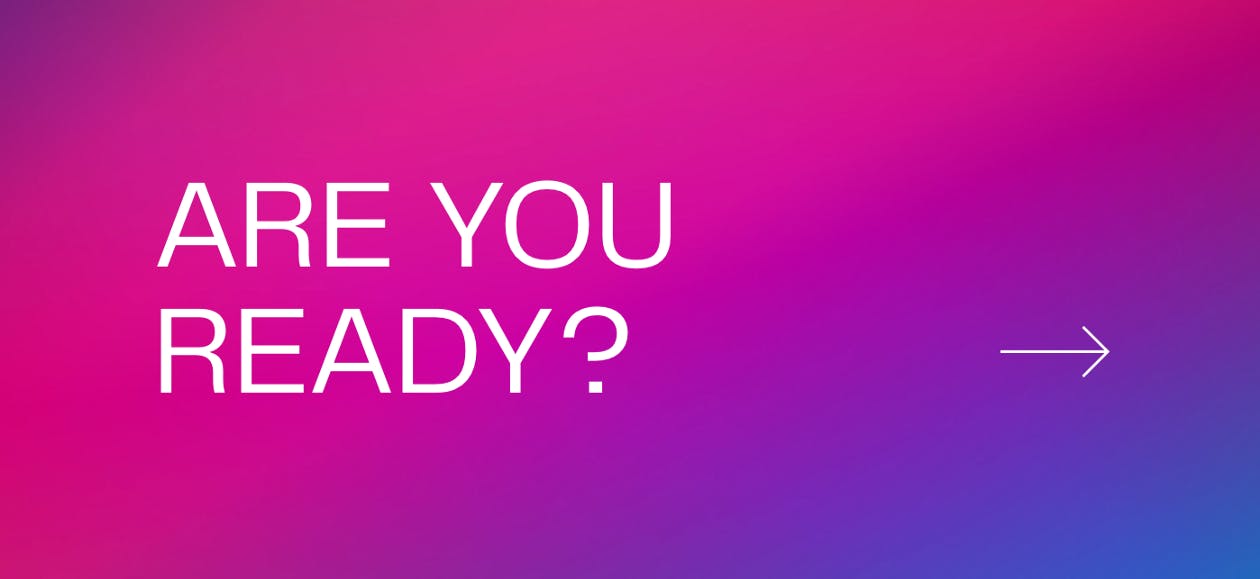 Get Involved: Join NBT's IoT Residency Program
By leveraging our innovative venture studio model, Next Big Thing AG has launched a 4-month EiR Program for entrepreneurs to ideate, validate, and build a tech-driven startup in rapid time!
As your committed technical co-founder, NBT provides you with the necessary toolkit — Engineering, Marketing, Design, Growth, Legal, Operations, and more — to build your very own startup from scratch.
This program offers YOU the chance to share your vast industry knowledge with a team of dedicated technical experts and get paid to test out your ideas with a team of exceptional people who are committed to creating impactful technology startups.
Open your mind to new opportunities and rethink what's possible with technology!