Dec 7, 2020
Transforming the Food Retail Ecosystem with IoT and Blockchain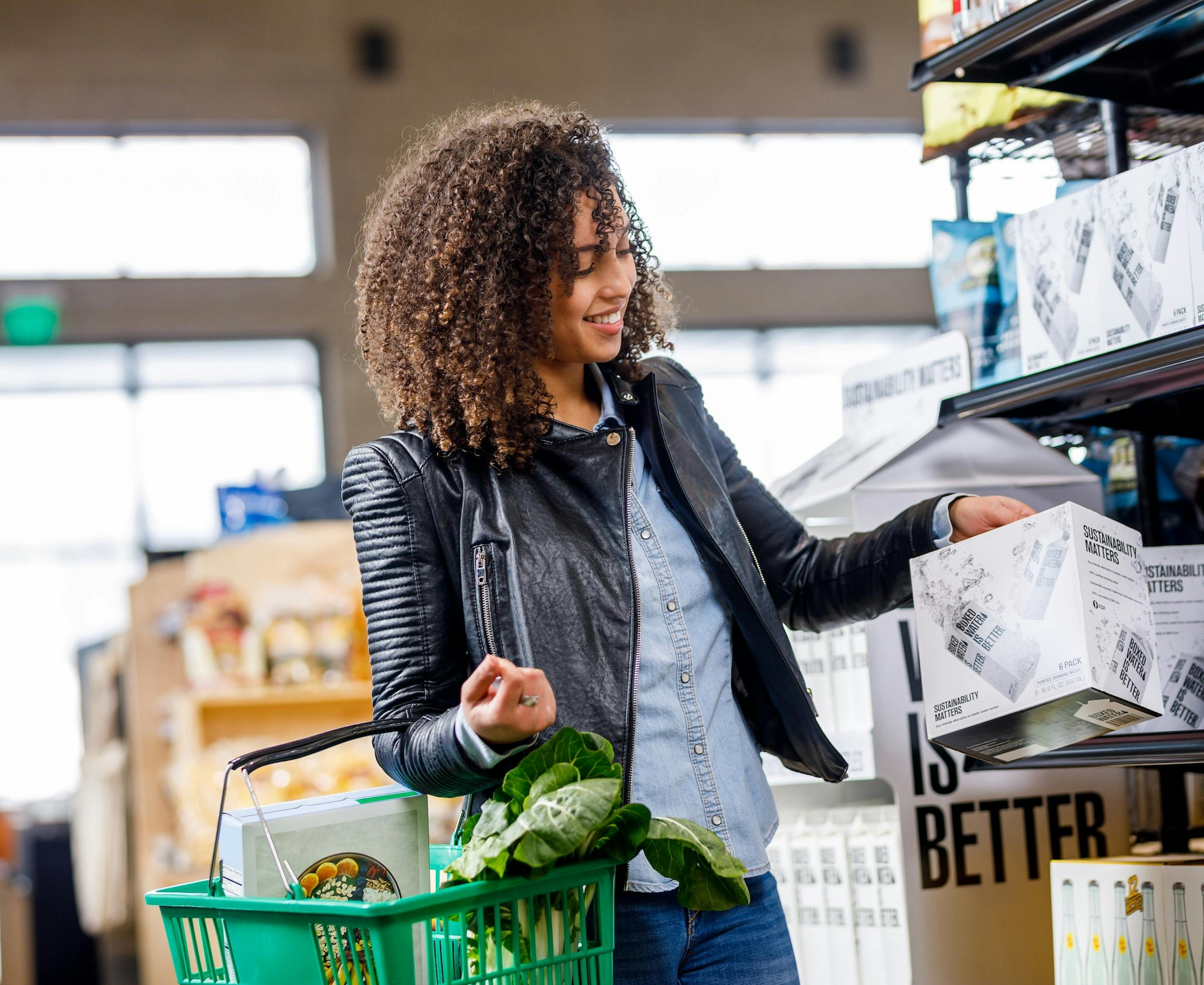 Digital technologies are reshaping the food retail ecosystem. On one hand, retailers are facing the pressure to secure consumer loyalty at each stage of the sales funnel. On the other hand, consumers are undergoing a rapid change in the way they interact with the entire retail experience. The rise of smartphones, social media platforms, and sensor technology is causing new digital customer touchpoints to emerge.

As a result, retailers face many new challenges when deciding which innovative solutions are needed to take advantage of this change in commerce. One of the biggest challenges in this context is the rising customer expectation of a complete — and seamless — digital shopping experience.

Consumers are already familiar with digital technologies in many dimensions of their daily lives. Devices and processes are becoming "smarter" to create new intelligent ecosystems for the world we live and work in. Experiencing this, consumers expect to obtain the same degree of digital interaction when buying food and other goods.

Previously, retailers often lacked the technology and data collection capabilities to conduct insightful analyses to provide customers with personalized offers. Such roadblocks in digital experience optimization affect a number of other aspects of the business. Among them are the management of internal employee communication, operational efficiency, and the ability to keep up with changes in consumer purchasing behavior. Finding a technological solution for these inefficiencies is critical in order to gain customer loyalty and differentiate from the competition. 

To counteract these challenges, IoT and blockchain technologies offer tremendous opportunities to interconnect both on-and-offline channels. These technologies will not only solve one specific challenge but rather create a solution for multiple hurdles in the retail sector. From supply chain transparency to improved payment solutions to contract security, and enhanced resource allocation — retailers can take advantage of these technologies. In effect, they can initiate a valuable experience-based approach to satisfy customer engagement and succeed in total operational efficiency.
Transforming the Retail Experience Along the Entire Customer Journey
More recently, it appears that retailers are starting to adopt digital technologies to their advantage and this trend is set to continue. Up until the year 2025, the global IoT retail market is expected to grow to over $35.5 billion. This signals a compound annual growth rate (CAGR) of 19.6% for the 2020 amount of $14.5 billion. In 2019, the market for blockchain in retail was valued at $113.72 million and is forecast to reach $1,936.68 million by 2025. This represents a 60.4% total growth in the market.

When evaluating IoT and blockchain adoption in retail, companies must think about the consumer funnel and identify specific and attainable technology use cases along this journey.  Afterward, it is possible to determine a plan of action. Overall, five stages arise during the consumer purchase decision process: 
Need recognition
Information search
Evaluation of alternatives
Purchase decision
Post-purchase behavior
The application of technology has the potential to affect each part of this journey and thus the consumer decision-making process. IoT and blockchain technologies can play a vital role in attracting and retaining customers. The following section introduces four key trends in retail that can be leveraged by IoT and blockchain.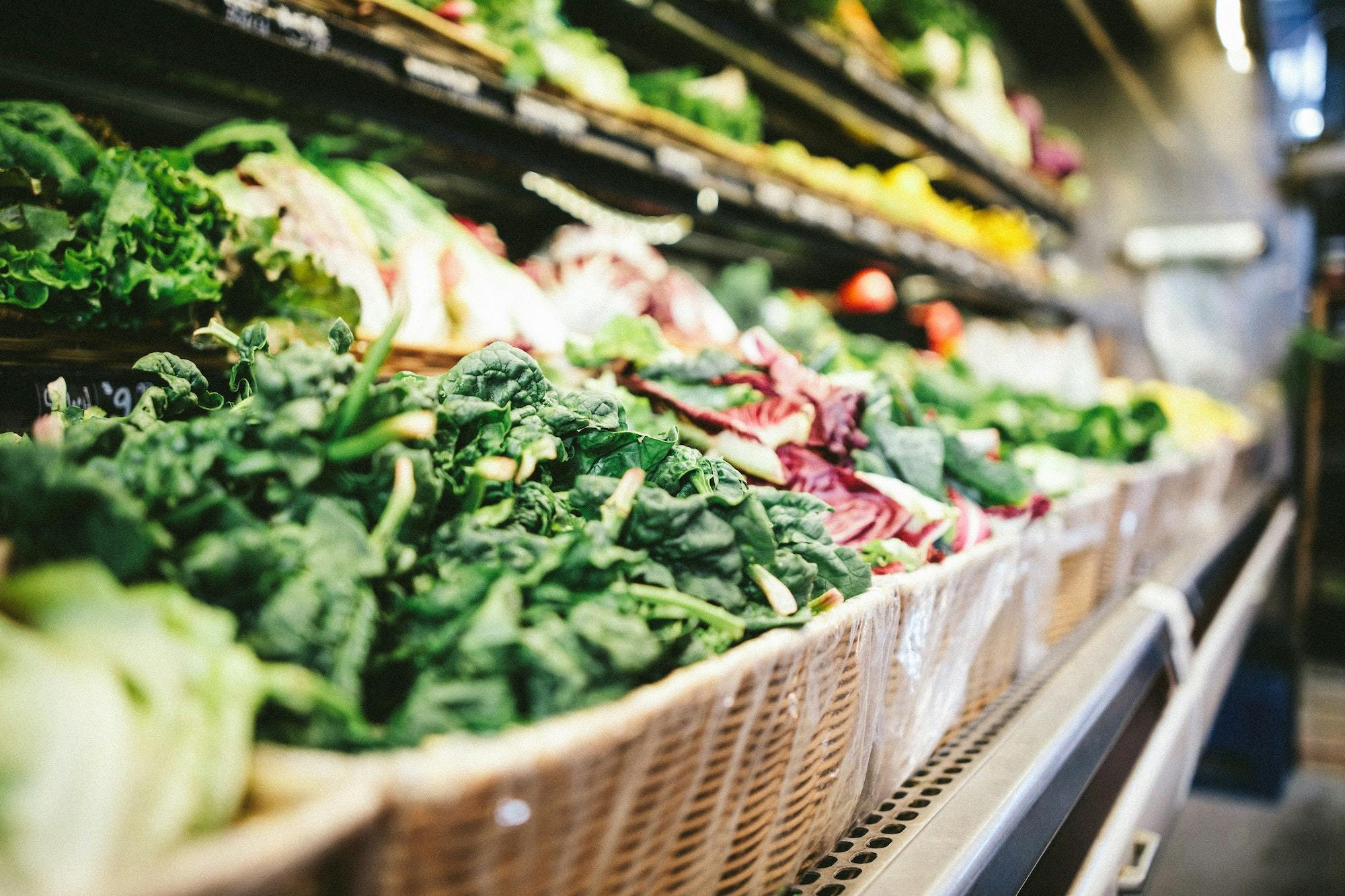 Core IoT and Blockchain Trends in Retail
(1) Consumer Loyalty Programs

The rising usage of digital technologies makes consumers increasingly aware of the different product options available to them. This affects all stages of the consumer funnel ranging from need recognition to the evaluation of alternatives, and the final purchasing decision. A large amount of offline and online shopping channels make it easy to compare prices and service packages. This challenges the way retailers must strategically gain a customer's continued loyalty. As a result, the personalization of an individual's shopping journey plays an essential role here.

IoT offers exponential potential for service optimization by enabling direct interaction with customers through smart devices. One example here is beacon technology which gives retailers new ways to engage with customers. Beacons are small Bluetooth devices able to send notifications to smartphones based on location proximity.  As soon as a customer enters a store, installed beacons send a direct engagement to the smartphone. This helps retailers with finding out where a shopper is located and what products one looks at. It opens up new opportunities for equipping customers with personalized real-time ads and promotions sent directly to a smartphone. 

Tel-Aviv startup Trigo invented an AI and computer vision-based sensor technology for retail stores which creates a 3D image of the store and maps out consumer movements and product choices. Applying this to a practical case, Trigo enables supermarkets to fully automate the shopping experience. When customers enter the store, they only need to check in by scanning a QR code. Afterward, they can walk through the market, pick up products, and leave without facing the need to pay at a cashier. Meanwhile, sensor technology recognizes which products were selected and generates automatic payments once the customer leaves the store. 

A very similar technology, which is probably known among many,  is used in Amazon Go stores. In Amazon's interconnected supermarkets a "Just Walk Out" technology automatically tracks when products are selected by a customer. As in the case of Trigo, no payment at a cashier is needed and consumers are able to leave the store.

Taking the personalization experience one step further, blockchain technology offers a new way to design customized and secure loyalty programs in a systematic manner. 

Momentum Protocol offers retailers a one-stop-shop solution to create fully individualized reward programs for customers based on secure blockchain technology. The startup aims to build a holistic loyalty network where companies from all industries can create their own individual blockchain-based loyalty tokens. Consumers can directly access this network via an app and manage all their different brand tokens in one single digital wallet. This eliminates the need to carry several physical loyalty cards or manage various apps from different brands. In effect, consumers are able to easily use their loyalty points during both online and offline purchasing activities, trade loyalty tokens from one brand with tokens from another, gift or donate tokens, and more. As a consequence, the whole customer experience of dealing with loyalty programs improves and avoids frustration with the current and fragmented loyalty ecosystem. Further, it avoids the waste of an estimated $250Bn worth of loyalty rewards, which expires every year. Blockchain technology significantly reduces the amount of time it takes for customers to receive and exchange loyalty points and improves safety.

For retailers, a customized and digitized loyalty program facilitates the collection of data points like a customer's current location. In effect, perfectly timed customer engagement is enabled and shoppers can get rewarded for loyalty at the right time. Applying this to a practical situation, one can imagine a customer who is located close to a burger store. With help of the loyalty app, Momentum has already collected data on the individual shopper's food preferences in earlier surveys. Consequently, Momentum is able to instantly send a discount coupon to the person's loyalty app in such a situation. Therefore, it is possible to target shoppers according to their individual needs, to improve retention rates, and as a result, maximize customer lifetime value.

(2) Supply Chain Transparency

Another trend driving the food retail evolution is customers' increasing interest in food traceability and supply chain transparency. With quick and easy access to product information, customers are becoming more inclined to buy sustainable or circular products. As a consequence, retailers and brands need to implement transparent strategies that give insights into a product's origin and supply chain processes. 

The food traceability market is expected to grow at a CAGR of 9.1% each year until 2023. Several startups are already on their way to disrupting the industry and offering innovative solutions based on IoT and blockchain technology. One company making waves in this space is Ripe.io. The San Francisco-based startup is on a mission to enable supply chain transparency and traceability. The startup aims to facilitate access to transparent information about the origin of a food product by tracking the complete path from farm to supermarket. Sensor techniques track and evaluate product data such as air humidity during storage by making use of IoT, AI, and machine learning.  After tracking takes place, all information is saved on a blockchain to which the end consumer will have access when purchasing the end product. Thus, retailers are able to make the whole supply chain of their products more transparent. 

Despite many exciting startups working on the topic of supply chain transparency, some big retail companies have started to initiate their own projects. Carrefour, for example, launched a blockchain initiative in 2018 aiming to track the heritage of products such as its poultry products. So far, it has helped retailers better understand the quality of certain suppliers. Further, it guarantees customers access to all of the product information by simply scanning a QR code.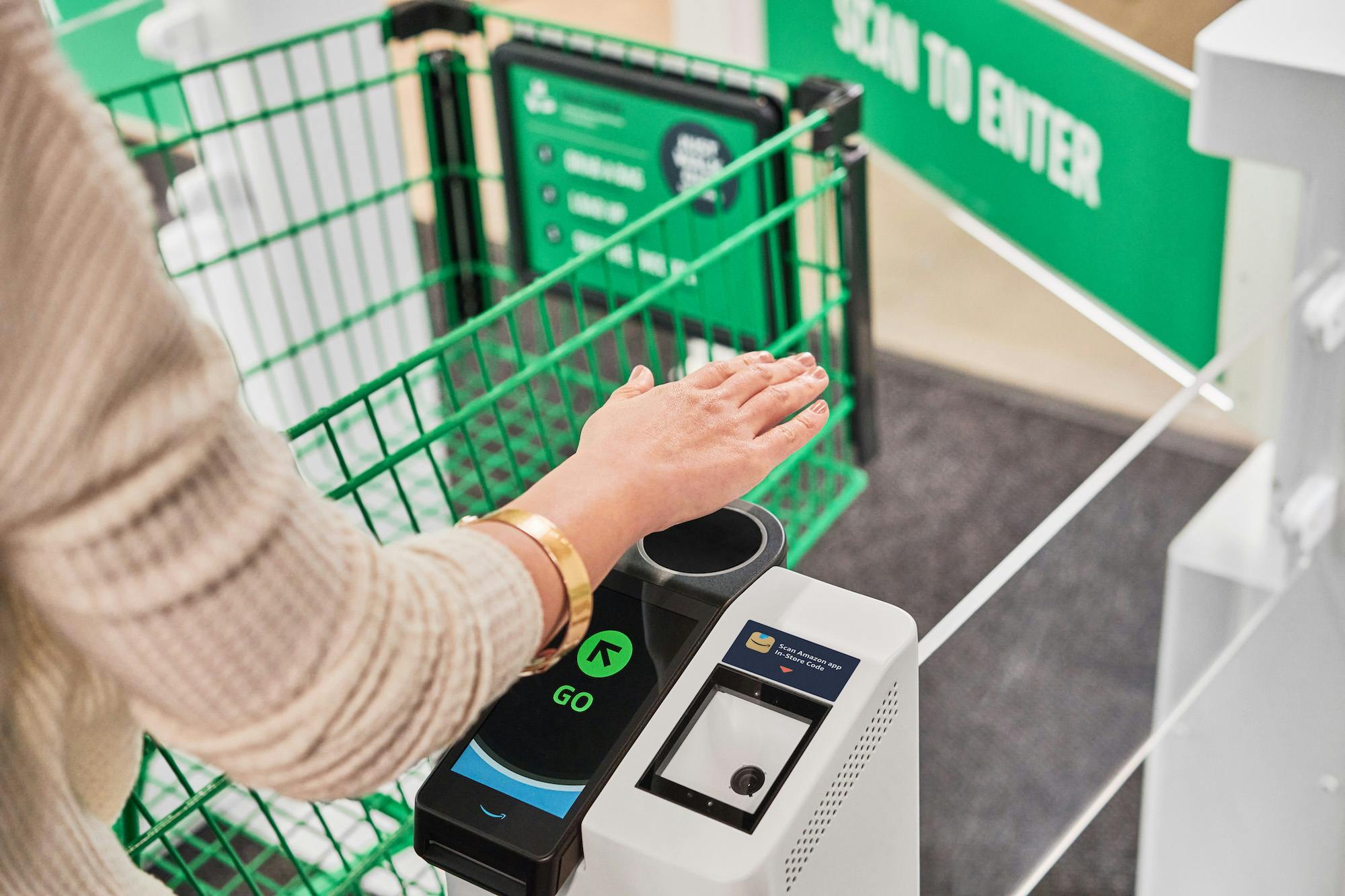 (3) Health Conscious Food Offerings

Consumers are becoming more health-conscious than ever and increasingly pay attention to the way food impacts their health and wellbeing. According to Oliver Wyman's Fruit Logistica Trend Report 2019, the health-conscious consumer has three main needs:
A fast and easy food supply
The development of an emotional connection to food
A good conscience about a food's origin
These needs demonstrate how retailers are required to balance several consumption drivers simultaneously in order to be customer-centric. Sensor technologies enable a retailer to inform customers about a product's ingredients and nutrients quickly and conveniently on their smartphone. This makes it possible to provide instant product information and creates an interactive brand experience. Wearables represent one concrete example of how retailers can make use of sensors to improve their service offering for the health-conscious consumer. 

Referring to a practical example, DNANudge gives consumers access to an individualized and healthy shopping experience based on their individual DNA. The shopper first conducts a very quick one-time cheek swab test at home which identifies the individual's DNA code. The code is saved on the wristband chip. The wristband is then also used to scan products in the supermarket. Taking into account the individual's DNA code, the wristband then gives recommendations about a product's potential influence on the wearer's health. The wearable nudges consumers to make product choices in line with their DNA – and pass on that chocolate bar every once in a while.

Another real-world example in which wearables are used to impact customers' health is Walgreens, the second-largest pharmacy store chain in the United States. The company offers a wearable that encourages users to walk a certain amount of steps per day. When the amount is reached, the consumer gets rewarded with loyalty points. Walgreens influences consumers' purchasing behavior by positively impacting their health and rewarding them for their behavior.

(4) Smart Shelf Technologies 

The complexity of retail stores represents a hurdle for in-store efficiency and smooth operations. Nielsen found that 60% of shoppers decide which brand to choose while standing directly in front of a product shelf. 

This means that if a customer is not targeted exactly at the time they decide on a product, retailers miss out on the opportunity to influence the consumer's buying decision. IoT-enabled technologies, such as smart shelves, offer a solution to avoid this trap and simultaneously improve in-store purchasing efficiency. With the help of sensor technology and machine learning algorithms, smart shelves are able to recognize and predict customer actions while collecting valuable product data points. This data includes the current availability of the product, stock amounts, sell-by dates, and product popularity. Smart shelves are able to directly communicate with a customer's smartphone and take the consumer experience to a whole new level. New functionalities in this context include supermarket route optimization, personalized shopping list management, or payment options without cashiers. These digitized functionalities upgrade the offline retail experience and approximate it to the online experience. In terms of operational efficiency, RFID shelf technology can help brick-and-mortar locations to connect stores with a warehouse in order to enable real-time data adjustments, e.g. in terms of dynamic pricing. Further, smart shelves help staff to better locate goods, refill stock, and improve operational efficiency. 

Smart Shelf is a startup that invented shelf-edge display technology working with high-definition optical sensors to create an intelligent shelf system. By equipping shelves with the newest IoT, computer vision, and AI functionalities, the company is able to bring key benefits of the online experience into brick-and-mortar environments. The shelves enable retailers to automate and optimize shelf inventory intelligence. Concrete tasks which the shelves facilitate are in line with planogram compliance, the presentation of advertisement videos based on shopper distance, and offer tremendous improvements both in terms of operational efficiency and digitization of the consumer journey. Partners already include retailers such as Walmart.

Referring to another real-world example found in Accenture's The Internet of Things report, Hugo Boss uses sensor technology to its advantage. By installing heat sensors to track customers' movements, the company is able to optimize merchandising and to place premium products in favorable store areas.
Towards a New Era of Dynamic and Interconnected Consumer Interaction
The trends driving the food retail ecosystem demonstrate the enormous potential that IoT and blockchain technologies can offer. In an ecosystem where new niches are waiting to be monetized, there are many opportunities to be claimed by companies that are focused on digital transformation. Our reality is an interconnected, digital world in which consumers raise their expectations towards retailers and ask for the same smooth and individualized shopping experience that they receive online. However, this should not be regarded as an unsolvable challenge for retailers, but rather as an opportunity.  As food retail is still an ecosystem in which both the online and offline experience play an essential role, interconnected IoT and blockchain solutions enable to link both spaces. Smart devices, improved analytics, and secure blockchain-enabled data flow will improve customer centrality and operational efficiency. As a consequence, this will contribute to a sustainable way of tracking, advertising, and selling food. Retailers that don't keep up with these current trends will undoubtedly miss out on making the most of technological advancements. This comes at a cost and these retailers will be at risk of losing customers and revenue. 

Business leaders must embrace these forward-thinking digital concepts and bring state-of-the-art information technologies into their organizations to improve customer engagement and ultimately the bottom line of their businesses.