Sep 7, 2023
How to Make the Leap from Corporate to Entrepreneurship with Venture Studios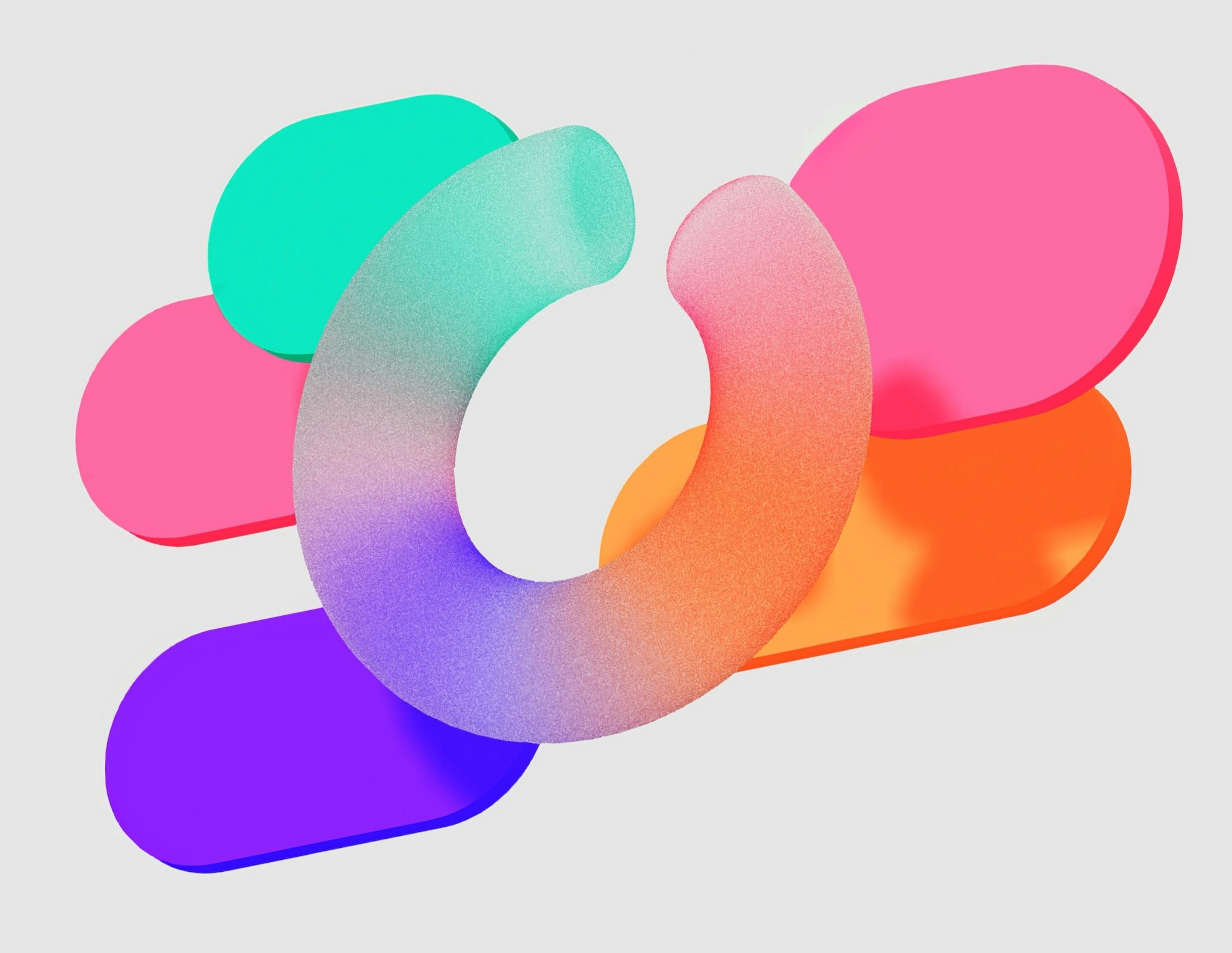 You have years of experience in your corporate job and now want to apply your knowledge as an entrepreneur? Congratulations! This is the first step to new success. Making the leap from a corporate job to entrepreneurship is definitely an exciting and fulfilling endeavor. However, it can also be daunting and risky, especially if you don't have previous experience running a business. Making the shift from a corporate job to entrepreneurship can be made more manageable and less risky with the support of a venture studio. We provide the necessary expertise, resources, networking opportunities, validation, and collaborative environment to help you navigate the entrepreneurial landscape successfully. In this article, we will explore what can help you transition successfully into the world of entrepreneurship and how a venture studio can support you.
The Shift from Corporate to Entrepreneurship

Moving from a secure corporate job to the uncertain world of entrepreneurship requires a significant mindset shift. As an entrepreneur, you'll need to embrace uncertainty, make difficult decisions on your own, and wear multiple hats. However, making this transition independently can be challenging without having a large machinery in the background to take care of tasks like product development, finances, sales and marketing.

There are a few mindset questions you should ask yourself beforehand - you will find some suggestions later in this article.

Whatever your setup will look like: Remember that you already have the most important skill – the deep knowledge you have acquired over the years in the corporate world. All other skills can be acquired, or you can build your team and partners to cover every area of your start-up. Your expert status is a tremendous building block for your future success. Most successful founders have worked in corporate and other jobs before starting their venture.
Professional and industry experience increases the chances of success for start-ups

Relative to founders with no relevant experience, those with at least three years of prior work experience in the same narrow industry as their startup were 85% more likely to launch a highly successful startup. It has even been proven that founders with three or more years of experience in the same industry as their startup are twice as likely to have a one-in-1,000 fastest-growing company.

Dr. Kuma Metha, Ph.D., is the author of "The Innovation Biome" and "The Exceptionals"  and the founder of Bridges Insight, a think tank focused on researching sustained excellence and innovation. In his article on Forbes, he lists three criteria that experienced founders have ahead of those with less practice:
Domain Expertise is Key to Success

To thrive as an entrepreneur, especially in the top echelon of the most successful 0.1%, prior industry experience is vital. Innovation and valuable enterprise creation require a deep understanding of your field. Successful founders have an intimate knowledge of their product and business model. In essence, to generate new ideas, you must first possess a strong foundation in your domain. Most advancements across various disciplines result from experts who truly grasp their field. Without such expertise, progress and the creation of future value are unlikely.
Job Success Correlates with Entrepreneurial Effectiveness

Achieving success in your current job significantly correlates with your potential as a founder. Those who have already tasted professional success set a higher standard for entrepreneurial achievement. This contradicts the traditional notion that startup founders should be scrappy and hungry, suggesting that individuals in cushy corporate roles often make successful founders.
Intrinsic Motivation Drives Success

The most accomplished creators are driven by a deeper purpose beyond mere financial gain or external rewards. Their genuine interest in problem-solving yields substantial financial outcomes. Intrinsic motivation is crucial because starting a company primarily for monetary gain can hinder creativity and freedom due to increased risk aversion. In contrast, intrinsic motivation fosters self-confidence and perseverance, two critical traits for building a thriving startup.
Experience Counts: The Best Entrepreneurs Tend to be Middle-aged

The experience is also reflected in the age of the founders. Mind you, we are talking about super successful start-ups here.
Of course, there are younger founders across all start-ups and sectors. And of course there are exceptional cases. Marc Zuckerberg was 20 when he founded Facebook, Steve Jobs was only a year older when he created Apple. But the average age at high-growth companies is between 40 and 49. In the tech industry, it's 47 years. So don't use the excuse that you're too old to start your own business.
Mindset Matters: Transforming Corporate Expertise into Entrepreneurial Gold

As previously mentioned, transitioning from a corporate job to entrepreneurship can be an exciting and fulfilling endeavor. It necessitates thoughtful consideration of your reasons for embarking on this path and a clear understanding of the obstacles and possibilities that await you.
Reflecting on Your Motivation for Entrepreneurship

As you consider transitioning from the corporate world to starting your own venture, take the time to reflect on what drives you and what you hope to achieve in your entrepreneurial journey. Are you motivated by a desire for greater autonomy and control over your work? Do you have a passion for creating innovative solutions or disrupting existing industries? Reflecting on your motivation will help guide you in finding the right path forward.
Identifying Your Transferable Skills

Take your time to identify your transferable skills – those abilities that can be applied successfully in a new setting. These skills can include project management, problem-solving, leadership, communication, and strategic thinking. Take the time to reflect on your past roles and experiences and identify the skills that you have developed along the way. Once you have identified your transferable skills, you can better align them with the needs and demands of the entrepreneurial world.
Utilizing Your Corporate Experience in Entrepreneurship

Your corporate experience will give you a significant advantage. Your years in the corporate world have likely provided you with valuable insights into industry trends, market analysis, financial management, and team building. These skills are transferable and can be applied to create and scale your own business. By leveraging your corporate experience, you can navigate the challenges of entrepreneurship with greater confidence and make informed decisions that will contribute to the success of your venture.

As you see, entrepreneurship can be a lonely journey. But you don't have to make all those efforts alone. So, if you're ready to take the plunge and turn your dreams into reality, let's explore the power of venture studios to make your entrepreneurial journey a success.
Aligning Your Passion and Purpose with Venture Studios

Venture studios provide a unique opportunity for entrepreneurs, offering resources, mentorship, and a network of like-minded individuals who understand the challenges and rewards of entrepreneurship.

What is a Venture Studio? We explain NBT's business model.

Working with a venture studio can provide you with access to experienced advisors, industry experts, and potential investors, which can establish a strong foundation for your entrepreneurial journey. By partnering with them, you can leverage their expertise and support to accelerate the growth and success of your startup.

In fact, a partnership even helps to found more successfully.
According to a 2022 report by Global Startup Studio Network (GSSN):
Venture Studio startups have a 30% higher success rate than traditional startups.
They succeed at a remarkable speed of 69% faster compared to those operating independently. 
84% of startups coming out of studios go on to raise a seed round.
72% of those ventures make it to series A (compared to 42% of traditional ventures).

Especially when you aim to build a technology-driven company specialized venture studios like NBT can offer the guidance and resources necessary to help you navigate the transition from corporate to entrepreneurship.
How NBT can guide your entrepreneurial journey
Validate Your Entrepreneurial Path

One of the greatest challenges in transitioning from a corporate role to entrepreneurship is uncertainty. The fear of the unknown can deter even the most ambitious professionals. NBT offers a 100-day incubation program. By participating in this program, you gain invaluable insights into whether entrepreneurship aligns with your aspirations and strengths. The Visionaries Program empowers you to make informed decisions about your future, whether that involves continuing with your startup, returning to a corporate role, or pivoting to a different venture altogether.
Reinvent Your Industry

Harness the immense power and limitless potential of advanced digital technology, combined with your deep industry knowledge and expertise, to truly revolutionize and reshape your field. By embarking on our Visionaries program, you will gain invaluable insights and skills to effectively harness the cutting-edge tools and innovations that are shaping the future. This approach positions you as a visionary leader in your field, someone who isn't just following trends but is actively shaping the future. The studio environment provides the resources and mentorship necessary to bridge the gap between your corporate background and your entrepreneurial aspirations.
Take Ownership of Your Career Impact

The allure of entrepreneurship often lies in the prospect of making a tangible impact. However, many individuals hesitate due to the risk involved in building a startup from scratch. Venture studios mitigate this risk by providing a structured framework for rapid business development.

As a result, you can fast-track your startup's growth, ensuring that your idea gains traction in a relatively short timeframe. This accelerated progress allows you to step into a realm of greater career impact and responsibility sooner than traditional startup routes. It's a chance to shape your professional trajectory, unlocking new levels of growth and fulfillment.
Get Expert Support at Your Side

Access dedicated expert support throughout your entrepreneurial journey. Benefit from the guidance and wisdom of seasoned mentors and industry specialists who will provide personalized assistance in areas such as product development, IoT implementation, and venture building, ensuring you have the expertise you need to thrive.

The entrepreneurial journey is undoubtedly challenging, and the need for guidance and mentorship cannot be overstated. We recognize this need and provide you with access to a network of seasoned mentors and industry specialists.

These experts offer personalized assistance in critical areas such as product development, technology implementation (such as IoT), and overall venture building. Their guidance can mean the difference between stumbling through obstacles and confidently navigating them. With experienced support by your side, you can overcome challenges, make informed decisions, and accelerate your startup's progress.
How to Find the Right Venture Studios for Your Purpose

When researching venture studios, it's important to consider their track record, industry expertise, and the specific services they offer. Look at their portfolio of companies they have helped launch and their success stories. Evaluate their team and look for individuals who have a strong background in entrepreneurship and venture capital.

Find out more about our Investment Thesis.

Additionally, assess their mentorship and support programs, as well as their funding opportunities and access to resources. At NBT, for example, we introduced the Impact Challenge in 2023. The free, four-week program gives potential founders hands-on expert support to turn their tech ideas into a robust venture concept.

Do you have the perfect business idea but lack the technical component? At NBT we also take the role of a technical co-founder. Discover the benefits here.